Trade of the Day: Sell That Photograph, Buy Fine Wine
Trade of the Day: Your Cindy Sherman photo is up 4,000%, while wine gets cheaper every month. Time to switch.
by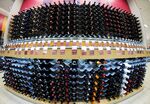 A case of Chateau Petrus 2010 will set you back 21,854 pounds ($36,700), a drop of 15 percent from last year's high, Bloomberg News reported today. The Liv-ex Fine Wine 50 Index, on track for its ninth consecutive monthly decline, is down 5 percent this year and 37 percent below its 2011 peak.
Meantime in the world of fine art, Adam Sender, who closed his Exis Capital Management hedge fund earlier this year, just sold a photograph for a profit of almost 4,000 percent. Cindy Sherman's "Untitled #93" from the "Centerfolds" series sold at Sotheby's yesterday for $3.9 million, Bloomberg News reported. Sender paid $96,000 for it at Christie's in 1998. "It was a great sale," Sender told a Bloomberg reporter in an e-mail after the auction. Talk about understatement.
So the Trade of the Day is to sell that color photograph, and buy yourself some nice wine while prices are cheap.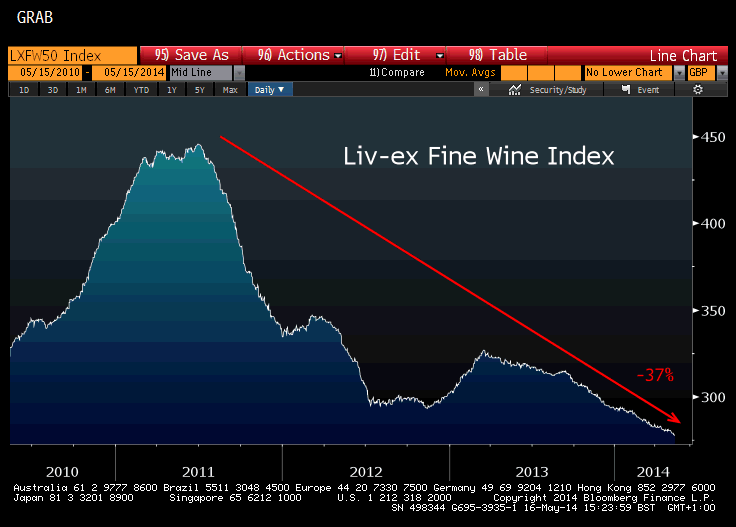 This column does not necessarily reflect the opinion of Bloomberg View's editorial board or Bloomberg LP, its owners and investors.