A Second Suspect in the Death of Volatility
Maybe there's a fundamental reason for the death of volatility; maybe it's the economy, stupid.
by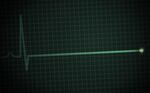 On May 1, I wroteabout how market volatility has vanished in stocks, bonds and currencies, suggesting that "as central banks pump billions of dollars, euros, yen and pounds into the global economy, they are smothering the information content that market prices are supposed to deliver, and destroying the two-way market between buyers and sellers." A couple of readers disagreed with my explanation (which shows that at least there's a two-way market in ideas).
So, on the grounds you should always test your own assertions, I've been casting around for an alternative reason that might explain why price swings in the financial world's major asset classes are so subdued. Try this: Maybe it's the economy, stupid.
Consider this chart, based on a Citigroup index measuring how often U.S. economic data either beat or underperform market expectations: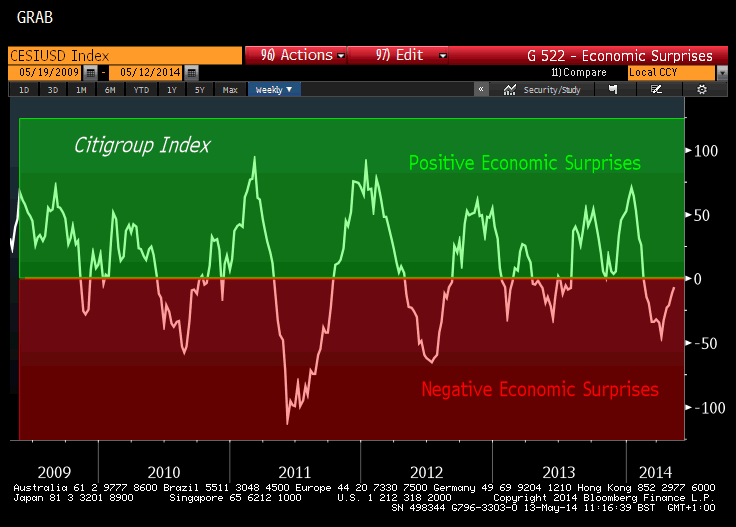 Notice the trend toward zero (as well as how volatile it is over the five-year horizon, and how evenly matched positive and negative outcomes are). As Marcus Ashworth, who writes a daily market commentary for Espirito Santo Investment Bank, put it, 2014 is "where market volatility went to die" as the Citigroup index "tells us all is well in the world."
On a six-month scale, the trend toward stability is evident, with the swings diminished versus the longer timescale: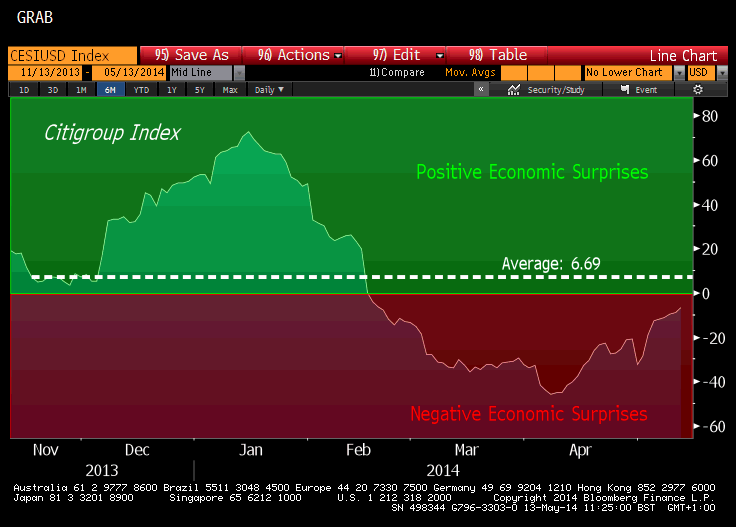 Now, the charts might tell us nothing more than that economists are terrible at predicting the economy. But they might also suggest that if Bill Gross, chief investment officer at Pacific Investment Management Co., is correct in his argument that the"New Neutral" has replaced the "New Normal" as the prevailing economic backdrop, low volatility is (a) due to economic fundamentals and (b) here to stay.
This column does not necessarily reflect the opinion of Bloomberg View's editorial board or Bloomberg LP, its owners and investors.