How Much Is Clean Coal Worth?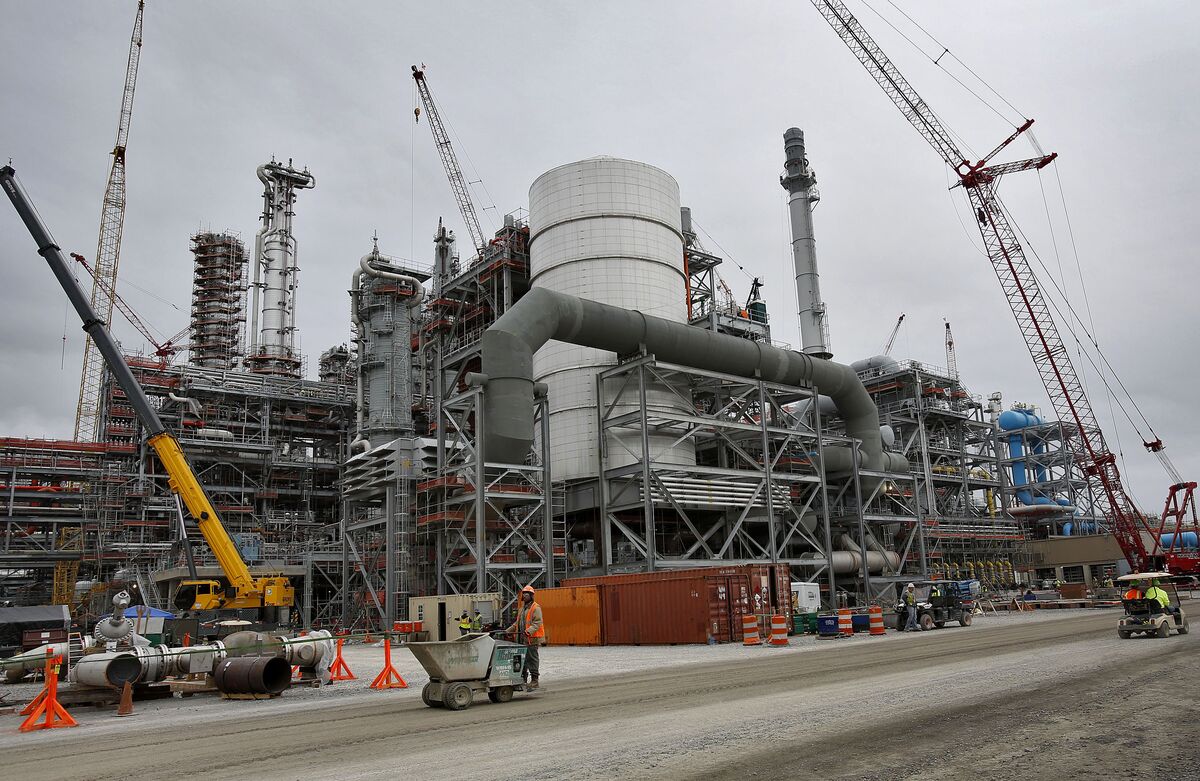 What price clean coal power? Photographer: Gary Tramontina/Bloomberg
The federal government is touting a new power plant in Mississippi as a historic advance in the fight against climate change. Critics call it an expensive and unworkable boondoggle. The best argument for and against the plant is the same: It's only one power plant.
The facility, built in Kemper County by Southern Co., is thefirst large-scale coal-fired U.S. power plant built to capture carbon. To do that, it will convert coal into gas, then use the gas to power turbines, creating electricity. Instead of venting the resulting carbon dioxide into the atmosphere, the plant will turn it into a liquid, which is then used to extract hard-to-access oil from nearby fields.
U.S. Energy Secretary Ernest Moniz calls Kemper the plant of the future, and says the country could use 100 more of them. Perhaps. There are good reasons to be skeptical.
The first, as is always the case with new technology, is whether it will work as promised. Southern recently delayed to next year the date it expects the plant to become operational, citing among other things "unanticipated installation inefficiencies."
The second concern is money. The project's initial price tag in 2006 was $1.8 billion. Today it's $5.2 billion, $300 million of which has been contributed by the U.S. Department of Energy, and the plant isn't running yet. The energy it produces will cost more than $6,800 per kilowatt, compared with $5,500 for nuclear energy and $1,000 for a modern natural-gas plant. Local ratepayers will thus see a 22 percent increase in their utility bills. (By comparison, a nuclear power plant being expanded by Southern in Georgia will increase rates from 6 percent to 8 percent.)
Should local residents bear so much of the cost of developing a new technology, when it's the country and the world that benefits? That's a fair question -- even more so for Mississippi, which in 2011 and 2012 had the lowest median household income of any state.
Before Kemper becomes a model for future plants, the federal government will need to address those concerns. The first step is getting the plant up and running: Successful operation will go a long way to quelling legitimate concerns about the technology. It will also counter critics, from industry and Congress, who say the Environmental Protection Agency's proposed emissions caps on future power plants are unrealistic.
But making the thing work isn't everything; costs matter too. Moniz argues that future Kemper-style plants will be less expensive, as the technology is perfected and other utilities learn from Southern's experience. Even if he's right, that doesn't address who will pay for what will continue to be more expensive that traditional coal-fired power production.
If anything, leaving ratepayers with the costs of future Kempers makes it less likely that more of them will be built. One of the takeaways of this experience should be finding a more equitable way to split the costs of cutting-edge technology, so that those costs reflect who benefits.
Measured against the risks of global climate change, and the scale of action needed to insure against those risks, Kemper is a reasonable bet. Before government and industry start placing more of them, however, they have some questions to answer.
To contact the editor on this story:
David Shipley at davidshipley@bloomberg.net