There Is Still Such a Thing as 'Too Big to Jail'
Eric Holder is backtracking when he says there's no such thing as "too big to jail."
by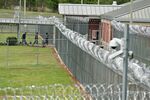 Some things shouldn't have to be said. Take yesterday's three-minute video message from U.S. Attorney General Eric Holder. He began: "There is no such thing as too big to jail."