view
There Is Still Such a Thing as 'Too Big to Jail'
Eric Holder is backtracking when he says there's no such thing as "too big to jail."
by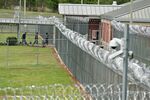 Some things shouldn't have to be said. Take yesterday's three-minute video message from U.S. Attorney General Eric Holder. He began: "There is no such thing as too big to jail."

"Some have used that phrase to describe the theory that certain financial institutions, even if they engage in criminal misconduct, should be considered immune from prosecution due to their sheer size and their influence on the economy," he continued. "That view is mistaken, and it is a view that has been rejected by the Department of Justice."
Nobody has done more to reinforce the idea of impunity for large banks than Holder. His statement reminds me of a famous quote from 1873 by British economist and journalist Walter Bagehot: "Every banker knows that if he has to prove that he is worthy of credit, however good may be his arguments, in fact his credit is gone." By the same token, the reason we know there is such a thing as "too big to jail" is that Holder felt compelled to say there isn't.
It should be a given in the U.S. that no person or corporation is above the law. But the evidence to the contrary has been overwhelming. The Justice Department has entered into at least 20 nonprosecution and deferred-prosecution agreements with large financial institutions since 2009. Poor people who commit crimes aren't shown such leniency. Nor has the Justice Department hesitated to bring criminal charges against big companies in other industries.
Consider what Holder told the Senate Judiciary Committee in March 2013, when asked to explain the lack of criminal charges against large banks over offenses that include fraud, terrorist financing and money laundering.
"I am concerned that the size of some of these institutions becomes so large that it does become difficult for us to prosecute them when we are hit with indications that if you do prosecute, if you do bring a criminal charge, it will have a negative impact on the national economy, perhaps even the world economy," Holder said. "And I think that is a function of the fact that some of these institutions have become too large."
"It has an inhibiting impact on our ability to bring resolutions that I think would be more appropriate," he said.
The backlash to those statements was harsh. Holder later said his remarks had been misconstrued, even though what he said was clear. As my Bloomberg View colleague Paula Dwyer wrote at the time, he committed a Kinsley gaffe: He accidentally spoke the truth.
What has changed since that testimony? The main thing (that we know of) is that the Justice Department is trying to secure guilty pleas from two foreign banks, Zurich-based Credit Suisse Group AG and Paris-based BNP Paribas SA, over conduct unrelated to the financial crisis. Credit Suisse is under investigation for helping wealthy Americans evade taxes; the BNP investigation centers on the bank's dealings with blacklisted countries such as Iran.
A guilty plea by either or both of those banks, whether at the subsidiary or parent-company level, wouldn't disprove the notion that too big to jail exists. It might establish that foreign banks, but not large U.S. banks, are vulnerable to prosecution. JPMorgan Chase & Co. got a nonprosecution agreement in 2011 to resolve a bribery investigation and a deferred-prosecution deal in January over its dealings with Ponzi schemer Bernard Madoff. It wouldn't be credible to assert that JPMorgan's size had nothing to do with the decision not to prosecute.
Holder, in his video, suggested that a major difference between the department's approach now and a few years ago is that prosecutors have improved their coordination with banking regulators. Criminal charges in some cases can result in the loss of a bank's charter, he noted. (To be clear, nobody I know of expects that to happen at Credit Suisse or BNP.)
"Rather than wall off banks from prosecution, the potential for such severe consequences simply means that federal prosecutors conducting these investigations must go the extra mile to coordinate closely with the regulators that oversee these institutions' day-to-day operations," Holder said. "So long as this coordination occurs, it is fully possible to criminally sanction companies that have broken the law, no matter their size."
That part of what he said is true. I've said the same thing myself. It also is an acknowledgement that large, felonious banks will always receive special treatment. The Justice Department is willing to let the chips fall where they may for little people, but not for big banks. For big banks, prosecutors must go the extra mile. We're long past the days when prosecutors used to say, "Let justice be done, though the heavens fall."
To contact the author on this story:
Jonathan Weil at jweil16@bloomberg.net
To contact the editor on this story:
Paula Dwyer at pdwyer11@bloomberg.net
Before it's here, it's on the Bloomberg Terminal.
LEARN MORE