Editorial Board
China's Superrich Could Spare a Yuan
China's leaders should change national laws to encourage the country's new superrich to give more of their money to charity.
by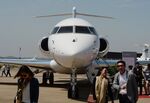 Along with hundreds of millions of poor, China is now home to an astonishingly large number of superrich. Only the U.S. boasts more billionaires. What this cohort chooses to do with its piles of money has the potential to transform China.
So far they've spent most of their ducats as newly rich everywhere have -- on ornate mansions, Gulfstreams and Ferraris, and crates of vintage Bordeaux. Jack Ma and Joe Tsai, co-founders of the online marketplace Alibaba, recently established charitable trusts that could be worth as much as $3 billion after the company's initial public offering. But they are outliers. Charitable giving by the richest Chinese actually declined in 2013 for the second year in a row. Facebook founder Mark Zuckerberg alone gave more last year than the top 100 Chinese donors combined.
The wealthiest Americans give away 14 percent of their income on average (the number is skewed somewhat by extremely generous gifts at the very top of the curve). If only the 100 richest Chinese did the same, they would add roughly $44 billion to the pool of global philanthropy.
Direct comparisons are not entirely fair, though. The U.S. has, over the course of more than a century, built up a state-of-the-art ecosystem of charity -- from huge, hyperprofessional foundations to texted donations. Cultural habits of giving in the U.S. do not have exact parallels in China, where wealth has traditionally been preserved in the family, or used to support community causes. For decades China's Communist Party assumed all responsibility for social welfare and frowned on any competition for influence. Even now many Chinese tycoons understandably see little profit -- spiritual or financial -- in drawing attention to the full extent of their fortunes.
Nevertheless, China's wealthiest could be encouraged to give much more. As currently written, Chinese tax policies discourage philanthropy. China has no inheritance tax, for instance, and donations are tax-deductible only if they are made to a limited number of officially approved charities. Authorities have dragged their feet in forcing charities to operate more transparently -- even as a series of scandals at dodgy charities have discouraged giving. A much-anticipated Charity Law that aims to better regulate the sector may be years from passage.
In other ways, the state needs to relax its oversight. While rules that allow giving only to government-sponsored organizations are being eased, authorities remain suspicious of many independent groups, especially those dealing with migrant rights, the environment and other controversial matters. That will need to change if these charities are to grow and become more professional, and if wealthy patrons are to feel confident pouring significant sums into their projects.
More awkward perhaps is the question of where the big grants might come from. A good chunk of the 1 percent's wealth in China no doubt represents ill-gotten gains. (A 2010 Credit Suisse report estimated that China's rich could be hiding as much as $1.4 trillion in tainted money.) Given President Xi Jinping's crackdown on official corruption, Chinese billionaires fear exposing themselves to scrutiny by making high-profile gifts.
More than a century ago, critics raised similar concerns about America's robber barons. "Will the workingmen of this country accept any gift from the hands of Andrew Carnegie, red with the blood of their slain comrades?" cried labor activist Eugene V. Debs in 1901. Yet those industrial tycoons ushered in a golden age of philanthropy, bankrolling the kinds of improvements -- in education and the environment, for example -- that China needs today. Even if it means spending a little less time asking where China's superrich got their money, Xi needs to coax them to give much of it back.