Trade of the Day: Buy a Tesla, Sell Your Hummer
Gasoline is at its highest price in more than a year: Trade of the Day says sell your Hummer, buy a Tesla.
by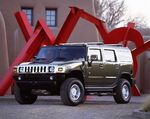 David Holt, president of the Consumer Energy Alliance, says U.S. holiday makers should focus on their tans rather than their pocketbooks. "Instead of worrying about rising prices when pulling into the gas station this driving season, consumer should be focused on their summer vacations," he said in a statement earlier this week.
With average U.S. gasoline prices climbing to their highest level in a year, however, that's a big ask. A gallon of regular gasoline reached $3.69 this week, up 11 percent so far this year and higher than it reached at any point last summer. So the Trade of the Day is buy a Tesla, sell your Hummer.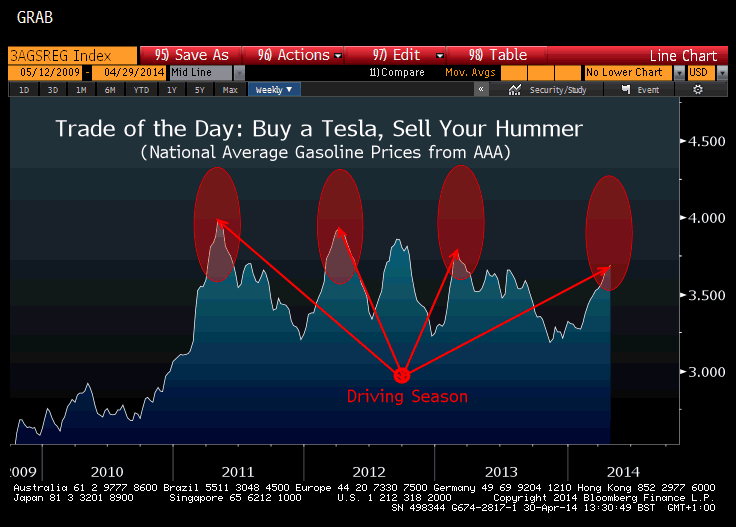 This column does not necessarily reflect the opinion of Bloomberg View's editorial board or Bloomberg LP, its owners and investors.