Fighting Crime by Going Cashless
How does a government program that uses debit cards to pay public benefits result in less street crime?
by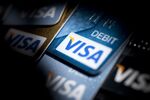 Since the early 1990s, crime rates have generally been falling in the U.S. In particular, there has been a big drop in the incidence of robbery, burglary and larceny. How come?