Apple Will Recycle Your IPhone for Free, Or Most of It
Before we rush to laud Apple, it's worth asking a simple question: What exactly does the company mean when it pledges to recycle all its products for free and "responsibly?"
by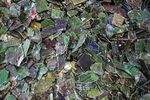 On Earth Day, Apple announced that it was expanding its recycling program so that consumers worldwide could drop off or send back any Apple product -- not just iPhones and iPads -- for free recycling. Products of recent vintage -- that iPhone 4S that you can't bear to use anymore -- will be evaluated for reuse and the value paid out in an Apple gift card. Worthless items like that old Apple II in your attic will be taken off your hands and recycled "responsibly at no cost to you."
This is a laudable and even groundbreaking effort by an electronics manufacturer to take responsibility for the environmentally sound disposal of its products. Since the 1990s, governments have hoped that other companies would take such steps. Apple deserves credit for forging ahead when under no compulsion to do so.
Nonetheless, before we rush to laud Apple, it's worth asking a simple question: What exactly does the company mean when it pledges to recycle those goods "responsibly"?
Not all recycling is equal, and no recycling is perfect. If recycled incorrectly, old electronics can be harmful to human health and the environment. And even for the most advanced recycling facilities, complex devices like iPads or even old Apple II computers are exceptionally challenging: They contain dozens if not hundreds of different kinds of materials that need to be separated before being reused.
Take the Dow Corning "Gorilla Glass" used for touchscreens in iPhones and iPads. Sean Magann, vice president of Sims Recycling Solutions, Americas, Apple's North American recycling partner, told me by e-mail that the glass "can be recovered to repair and refurbish other phones." In a later e-mail, however, a Sims spokeswoman conceded that -- when phones can't be repaired or refurbished -- "we usually run them through our in-house shredding system." In such a system, your old phone is pulverized into tiny flakes that are then separated into separate materials using various types of technologies. However, none of those technologies are perfect, and some materials are inevitably lost, never to be recycled. (One recycler told me that he estimates 30 percent of an iPhone can't be recycled profitably in the United States.)
In other words, Apple cannot guarantee that your old phone will be reincarnated, carbon free, into an iPhone 5S. At best Apple's recycler will extract as much commodity value from that old iPhone as is economically feasible while upholding local, national, and international health, safety, and environmental standards.
So, precisely how much of an iPhone can be recycled by Apple and its partners? Apple's Recycler Requirements (excerpted on its website) requires that Sims or any other recycler with whom Apple contracts "maintain and produce a 'Mass Balance Report' at all times." In lay terms, this means that Sims must keep a detailed breakdown of everything that it recycles for Apple -- and everything that it can't recycle. Sims' Magann confirmed that the company keeps such data for all of its customers. However, Apple doesn't make that information public.
That needs to change. Old phones don't magically become new ones just because they've been dropped off with a Genius Bar attendant in a green shirt. Without a transparent discussion of what responsible recycling means, Apple's high-minded pledge only raises expectations beyond what the firm and its partners can actually achieve. That's neither in Apple's interest, nor that of its customers who -- sooner or later -- are bound to feel disappointed by that expectation gap.
Data alone won't narrow that gap, of course. But it should help Apple's customers think more seriously about what they expect of the company's products -- both while they own them, and after they dispose of them. Apple should welcome such scrutiny. Over the longterm, it will only deepen the level of engagement between the company and its most loyal customers.
This column does not necessarily reflect the opinion of Bloomberg View's editorial board or Bloomberg LP, its owners and investors.