view
Why Militaries Mess Up So Often
For military leaders, the right stuff in peacetime can be the wrong stuff at war.
by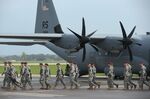 In last week's class with Professor Steven M. Teles, we started talking about military mistakes. Military mistakes are fascinating because they are, for most of us in the class, so unfamiliar. They're also tragic, because they are so deadly.
But are they really different? Or are they just domestic policy mistakes in camouflage gear?
In some ways, they really are different, especially in the startup phase. Military operations are, arguably, especially mistake-prone, because militaries aren't like other organizations. A normal bureaucracy has a job, and it does that job all the time. Militaries, on the other hand, tend to spend most of their time not really engaged in their main purpose: fighting wars.
Teles noted James Q. Wilson's observation about the fundamental difference between a peacetime army and a wartime army. In peacetime, it's easy to observe inputs but impossible to observe the output -- which is to say, how ready your troops are to go out and kick some enemy butt on the battlefield. When you get into a war, this completely reverses. In the chaos of battle, it's very difficult to know exactly what your people are doing. On the other hand, it's relatively easy to observe whether they killed the people they were supposed to kill and took the territory they were supposed to take.
That means that the people who advance in a peacetime army are, unfortunately, not necessarily the same people you want around when the shooting breaks out. Virtually every major war I can think of has had a few well publicized firings early on of senior people who had done very well in the peacetime army but turned out not to be ready to lead their men into a fight. The most famous of these is probably George McClellan, who led the Union Army early in the Civil War. He was everything you could want in a soldier -- second in his class at West Point, author of several training manuals, beloved of his men and his fellow officers. There was just one thing he wasn't good at: winning battles. He was passive in the face of Confederate advances, and he didn't want to attack until he had absolutely overwhelming force, by which he seemed to mean a huge chunk of the adult male population of the Union. You can argue that this was out of totally admirable concern for his men, but it still let the Confederates push uncomfortably close to Washington.
Ulysses S. Grant, the man who ultimately led the Union forces to victory, was a middling student at West Point and eventually left the army because it didn't pay him enough to support a family. When the Civil War started, Grant was working for a harness company and not really excelling at it, either. But in some ways, having failed in the peacetime army made him more successful in the wartime version: He was not afraid to take risks, because he'd already tasted failure.
As Teles put it, "In wartime, you want people who would rather ask for forgiveness than permission. In the peacetime army, it's the opposite."
The punctuated equilibrium of war and peace also means that the people who are prepared to fight are generally prepared to fight the last war. As technology and tactics have changed, that has often proven disastrous: Witness the failure of French static defenses against the Nazis. Failure in war, Teles noted, is usually a failure to adapt to what the enemy is doing. It's hard to adapt when most of the time, there's no enemy to observe.
To contact the author on this story:
Megan McArdle at mmcardle3@bloomberg.net
To contact the editor on this story:
James Gibney at jgibney5@bloomberg.net
Before it's here, it's on the Bloomberg Terminal.
LEARN MORE