London's Most Suggestive Building Goes Bust
A basic tenet of finance is that assets should match liabilities. How did the owners of London's landmark Erotic Gherkin tower get it so wrong?
by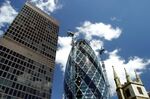 A basic tenet of finance is that you typically want the currency in which you have to pay liabilities to be the same as the currency that you have coming into your bank account from your assets. So how did the owners of London's landmark office building, known variously as the Erotic Gherkin and the Towering Innuendo, get it so wrong?
Back in 2007, a fund managed by IVG Immobilien AG and Evans Randall Ltd. bought the London building, known officially as 30 St. Mary Axe, from reinsurer Swiss Re Ltd. for about 600 million pounds ($1 billion). Its outre shape inspired its nicknames.
While the tower's tenants pay their rent in the U.K. currency, part of the loan used for their purchase was in Swiss francs. Why would you do that?
Well, as this chart shows, the average three-month Swiss franc interest rate for 2007 was 2.55 percent, compared with 6 percent for pounds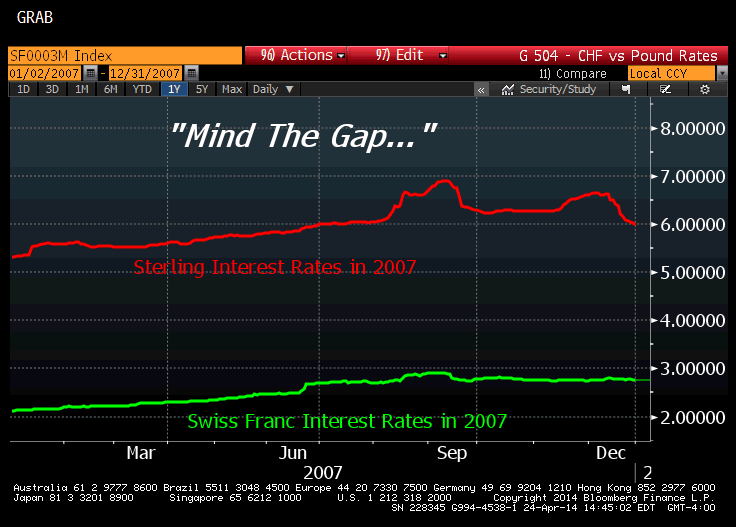 Unfortunately, just as Hungarian homeowners who had taken out more than $16.6 billion of Swiss franc mortgages by March 2013 discovered when the forint collapsed, there are two parts to a foreign-currency loan, and the exchange-rate side can more than wipe out any interest-rate advantage.
As the franc gained more than 60 percent against the pound during the past seven years, that loan became cripplingly expensive, with the borrowers breaching their loan covenants.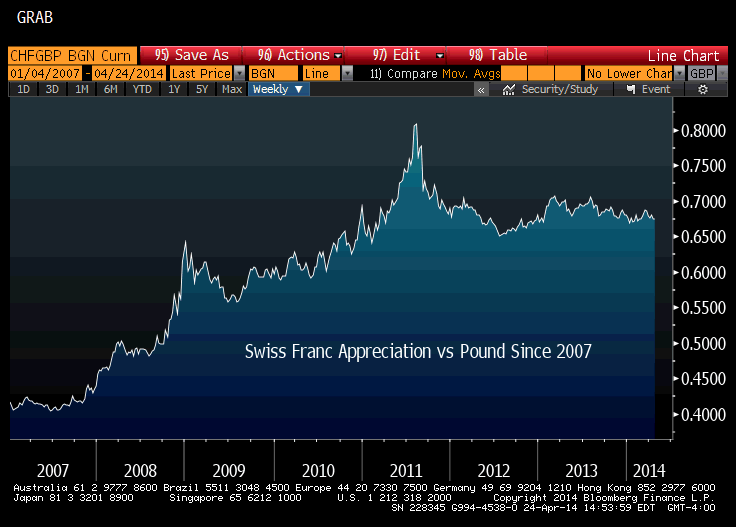 "Adverse interest rate and currency movements have caused the total senior liabilities secured by the property to increase materially," according to Deloitte LLP, which has been called in to oversee the bankruptcy-protection process for owners of debt secured on the tower.
The lesson? With apologies to Niels Bohr, prediction is very difficult, especially if it's about currencies, and asset-liability mismatches can kill.
This column does not necessarily reflect the opinion of Bloomberg View's editorial board or Bloomberg LP, its owners and investors.
To contact the author on this story:
Mark Gilbert at magilbert@bloomberg.net
To contact the editor on this story:
James Greiff at jgreiff@bloomberg.net
Before it's here, it's on the Bloomberg Terminal.
LEARN MORE