Editorial Board
When Shareholder Activism Goes Too Far
Has investor activism gone too far?
by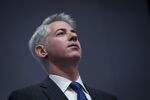 Has investor activism gone too far? Some shareholder champions are beginning to think so, and they may have a point.

To them, a handful of hyperactivists, mostly hedge funds, has hijacked the shareholder-rights movement -- a largely positive force since the 1990s against unaccountable boards and imperial-minded executives -- to coerce companies into spending more on the instant gratification of share buybacks and dividends.
But with less cash available for investment, companies may be hurting their long-term prospects. It's akin to farmers eating their seed corn. More broadly, the use of so much cash to keep voracious shareholders happy may explain why job creation has been sluggish and economic growth disappointing.

Activists, for their part, claim to be a force for good. The stock market is up and fewer companies are underperforming. It isn't clear which side is right. But the debate, which comes at the opening of the 2014 proxy season, when companies hold annual meetings and shareholders exercise their voting rights, is overdue.
Under the guise of shareholder advocacy, the complaint goes, media-savvy activists including Carl Icahn, Bill Ackman and David Einhorn are using their bully pulpits (sometimes all it takes is a single tweet) to strong-arm companies into spending their cash in ways that push up stock prices, allowing the funds to sell the shares for a tidy profit, reward their clients and proclaim victory. Companies, fearful of being the next victim, act pre-emptively, sometimes even borrowing the money needed to keep their share prices and dividend payouts high.
The result is that many companies are sporting handsome returns. A 2013 study looked at about 2,000 campaigns by hedge funds from 1994 to 2007 and found that the stocks rose and performance improved. The companies were still delivering better results three to five years later.
The rewards are also piling up: Activist funds have higher returns than other hedge funds. This attracts more client assets and, in turn, enables the funds to take on ever-richer corporate targets.
Shareholder activists have launched an average of 240 campaigns in each of the past three years, more than double the number a decade ago, and McKinsey & Co. predicts bigger, bolder moves ahead.
Since 2010, companies have spent $1.5 trillion to buy back their shares. That's just under the $1.7 trillion spent on share repurchases in the three years before the financial crisis. Buybacks have exceeded $100 billion in eight of the last 12 quarters.
There's nothing wrong with companies rewarding shareholders this way. Paying a bigger dividend or buying back shares is a better use of retained earnings than keeping cash in the bank or wasting it on ill-conceived acquisitions. But every dollar spent on buybacks is also a dollar that can't be spent on product innovation, plant modernization, new technology, employee development and marketing.
Data from the U.S. Commerce Department show that the amount of business investment (minus depreciation, which is what companies need to spend to replace worn-out stuff) has declined sharply. Last year, net investment as a share of gross domestic product was 2.7 percent, far below the 4.4 percent average that prevailed from 1960 to 2009:

Larry Fink, the chairman and chief executive officer of BlackRock Inc., an asset manager with $4.3 trillion invested, worries about what all this portends. Last month, he wrote a letter imploring companies to focus less on short-term tactics that increase share prices and more on strategies for long-term growth.
Fink is right. Reflexively buying back shares and enhancing dividends may make the wolves go away, but they do little to create long-term value.
This isn't an argument to turn back the clock on the shareholder movement. Companies should reward the people who invest in them. But it is a call for companies and directors to stop taking the easy path and instead explain to investors what drives value, when an investment will deliver returns, and how success can best be measured. It is also a plea for mutual funds, pension funds and other large investors to get involved so that Icahn et al aren't the only ones who claim to speak for shareholders.