Yankees Lose Their Way to the Top
The Boston Red Sox may be kings of baseball, but the New York Yankees reign supreme over American sports.
by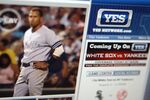 The Boston Red Sox may be kings of baseball, but the New York Yankees reign supreme over American sports.
Forbes released its annual valuations of Major League Baseball teams last week, and for the 17th year in a row, the Bronx Bombers came out on top. This year, however, the $2.5 billion Yankees don't just lead the baseball pack -- they're also the most valuable team in all of American professional sports, edging the Dallas Cowboys, valued at $2.3 billion back in August when Forbes last assessed National Football League teams.
Overall, MLB has much to be happy about. The average team is worth $811 million, up 9 percent from last season. According to Forbes, this growth is driven largely by lucrative local television deals, as average revenues have only increased by 4.4 percent, and it's no coincidence that the five most valuable teams reside in the country's largest television markets.
YES Network, in which the Yankees are a minority shareholder, has long been the model for team-led regional sports networks, leading all such channels in revenue for the majority of the past decade and virtually allowing the Yankees to print money even as their baseball operations were in the red. Last season was no different: According to Forbes, the team with the highest payroll in baseball in 2013 will suffer a $9.1 million loss in operating income, but its overall value still grew by 9 percent thanks to its stake in YES. The network was last valued at $3.9 billion in November, as Rupert Murdoch's 21st Century Fox (formerly News Corp.) exercised its option to increase its stake in YES to 80 percent. Yankee Global Enterprises, of which the Steinbrenners are majority shareholders, retains 20 percent of YES and will receive millions in annual rights fees, starting at $105 million in 2013 and increasing to a projected $350 million a year by 2042.
That deal padded the Yankee coffer for this offseason, and the team certainly didn't disappoint, embarking on a winter spending spree to the tune of half a billion dollars. Despite the huge cash flow and projected $204 million payroll, New York no longer boasts baseball's most expensive roster: That title goes to the Los Angeles Dodgers, who ended the Yankees' 15-year streak with a projected payroll of $235 million.
The Dodgers, too, benefit greatly from a lucrative television deal and a hungry ownership willing to spend to win. The boys in blue are valued at $2 billion and inked an $8.35 billion, 25-year deal with Time Warner Cable in January that has the cable company paying the team a total of $210 million this year in rights and branding fees, which should offset the $80.9 million loss in operating income calculated by Forbes. Recently, however, the Dodgers have expressed frustrations with Time Warner Cable's inability to sign another major cable distributor to the network. The Los Angeles Times reported on Friday that after Sunday's nationally televised season opener, 70 percent of the Los Angeles market would be unable to watch the Dodgers on local television on Tuesday.
The other three teams in Forbes' "billion-dollar club" are the reigning champs Boston Red Sox ($1.5 billion), Chicago Cubs ($1.2 billion) and San Francisco Giants ($1 billion). Boston owns 80 percent of NESN, which generated $230 million in operating income last year.
Meanwhile, the Cubs are looking to up their television revenue, opting out of their long-standing broadcast contract with WGN following the end of this season. The partnership, which dates back to 1948, was renegotiated in 2009 when the Ricketts family purchased the team from Tribune Co., which owns WGN. Cubs games are currently split between WGN and Comcast SportsNet Chicago, a deal that generates roughly $60 million a year for the team. The Cubs already own a stake in CSN, which retains exclusive television rights through 2019, and are reportedly in talks with Fox about a deal that would open the doors for another regional sports network in Chicago.
Similarly to the Cubs, the Giants own a stake in Comcast SportsNet Bay Area. The team signed a 25-year deal with the network before the 2008 season, and while definitive numbers are hard to come by, some estimate that the Giants receive between 30 and 33 percent of CSN's annual revenue.
Aside from television revenue, the greatest differentiator in determining a team's worth is branding. At $521 million, the Yankees' brand is far and away the most valuable, nearly double that of the Dodgers ($279 million). That makes sense given the team's history and cachet, especially among casual fans and those who live in areas without a local team. The latter is reflected in this map published by Facebook, which plots the most popular MLB team in each U.S. county based on Facebook likes on official team pages.



For the most part, teams are most popular in their home region, but the Yankees hold a plurality of fans across America, both in counties without a home team and in South Florida. (This should cause some self-reflection over in the front office of the Miami Marlins, which, along with the New York Mets and Houston Astros, were the only three teams to actually decrease in overall value from last year.)
The numbers don't lie: The Yankees may be the Evil Empire, but they're also America's team.
(Kavitha A. Davidson is a Bloomberg View columnist who writes about sports. Follow her on Twitter at @kavithadavidson.)
This column does not necessarily reflect the opinion of Bloomberg View's editorial board or Bloomberg LP, its owners and investors.