Sunday Question for Conservatives: Obamacare's Future
Will Obamacare make it now?
by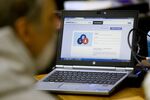 At this point, do you expect the Obamacare health insurance exchanges to simply collapse on their own? Or will sufficient numbers of people sign up over time, with a sufficient number of healthy people, that the exchanges will "work" in a practical sense (regardless of whether they're a good idea or not)?