Nadella Breaks Microsoft Out of Windows
With the successful launch of Office for iPad, chief executive Satya Nadella is bringing Microsoft into a world in which Windows might as well not exist.
by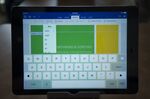 Could Microsoft Corp. finally be breaking out of the constraints of its Windows operating system? The sudden success of its Office software for Apple's iPad suggests that is where new chief executive Satya Nadella is taking the company.

For far too long, Microsoft has remained dedicated to an increasingly obsolete business paradigm, in which the operating system is the core product. In this model, the goal is to get the operating system onto as many devices as possible, and to have the best and broadest selection of applications. To that end, former Microsoft Chief Executive Officer Steve Ballmer was willing to buy an entire mobile handset business from Nokia, just to get Windows onto more devices. Microsoft also was reluctant to make versions of its most popular applications for other operating systems. Hence, no Microsoft Word for Linux or Android. Profitable opportunities were sacrificed on the altar of Windows.

Now, though, in a world where Microsoft Office applications can be accessed in the cloud from any computer running any operating system, the Windows-centric approach makes no sense. Judging from his blog post explaining the release of Office for iPad, Nadella recognizes this. He was immediately rewarded for the insight: On its first day in Apple's App Store, Word was the uncontested leader in the productivity category and the most downloaded app, period; in the U.S., PowerPoint and Excel were also doing great.