Don't Buy When IPO Insiders Rush to Sell
What's the point of having a lock-up agreement as part of an initial public offering if the company and its underwriters won't abide by it?
by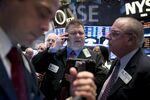 What's the point of having a lock-up agreement as part of an initial public offering if the company and its underwriters won't abide by it?
There was a time, a few bubbles ago, when the stock market was obsessed with IPO lock-up expiration dates. Lock-ups are the agreements between companies and their underwriters that prohibit insiders from selling their shares for a certain amount of time after a public offering. The restrictions are supposed to ensure that insiders don't flood the market too soon. And I can still remember back in January 1999, for example, how shares of Mark Cuban's old company, Broadcast.com Inc., lost as much as a third of their value the first day that restricted shareholders could start selling their holdings.
But nowadays, investors don't seem to care much about lock-ups. Most expiration dates pass with little notice. With the IPO market booming again, some banks are waiving the restrictions, paving the way for insiders to sell shares in follow-on offerings even before their lock-up periods are scheduled to end. And gee, why might banks do a thing like that? Perhaps the underwriting fees have something to do with it.
CommScope Holding Company Inc., a telecommunications-equipment provider that's 76 percent-owned by Carlyle Group LP, raised $434 million in an October IPO. Its lock-up agreement doesn't expire until April 22. Nonetheless, the company began a public offering this week in which a Carlyle affiliate will sell 17.5 million shares, or about 9 percent of the company. For some reason, Carlyle decided it couldn't wait a few more weeks, and CommScope's bankers seem happy to accommodate.
At about $24, the stock trades for 60 percent more than its IPO price. So if the purpose of the lock-up was to help set a floor for the stock, maybe an argument could be made that it wasn't needed anymore. Still, the point remains: When push comes to shove, lock-up agreements don't mean squat.
CommScope hasn't disclosed the waiver yet, but it's a matter of time. "We expect the lead underwriters to provide the necessary release," said Mark Huegerich, a CommScope spokesman. The lead underwriters are JPMorgan Chase & Co., Deutsche Bank AG and Bank of America Corp., and he said the offering is expected to close next week.
Beijing-based 58.com Inc., which runs a classified-ads website in China, also commenced a follow-on offering this week. The company went public on the New York Stock Exchange in October, and its lock-up doesn't expire until April 28. But there, too, the selling shareholders aren't waiting. And who can blame them? The stock is up 145 percent since its IPO and trades for 23 times revenue. The company in a news release said its underwriters "will waive a lock-up restriction" so insiders, including a board member, can sell shares. The underwriters include Morgan Stanley, Credit Suisse Group AG and Citigroup Inc.
Similarly, Veeva Systems Inc., a cloud-computing company based in Pleasanton, California, yesterday priced a follow-on offering in which insiders are selling 11.1 million shares, or about 9 percent of the company, for $292 million. Veeva went public in October. Its stock is up 31 percent since its IPO and trades for 16 times revenue. And its IPO lock-up agreement won't expire until April 14. In its registration statement, Veeva said Morgan Stanley "has consented to the release of these lock-up restrictions."
There's no good reason to have lock-up agreements if the underwriters are going to be such pushovers. But it is useful to know that insiders are in a rush to get the money. If they're so eager to be selling, you probably don't want to be buying.
This column does not necessarily reflect the opinion of Bloomberg View's editorial board or Bloomberg LP, its owners and investors.