Everything That's Wrong With This Monday
It's spring in New York and it's freezing outside, so I'm going to list the the things that are bugging me.
by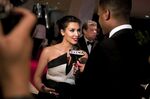 It's a cold and miserable Monday in what was supposed to be spring. Winter was supposed to have ended last week, but it refuses to depart peaceably.