Turkey's Facebook Status: Embattled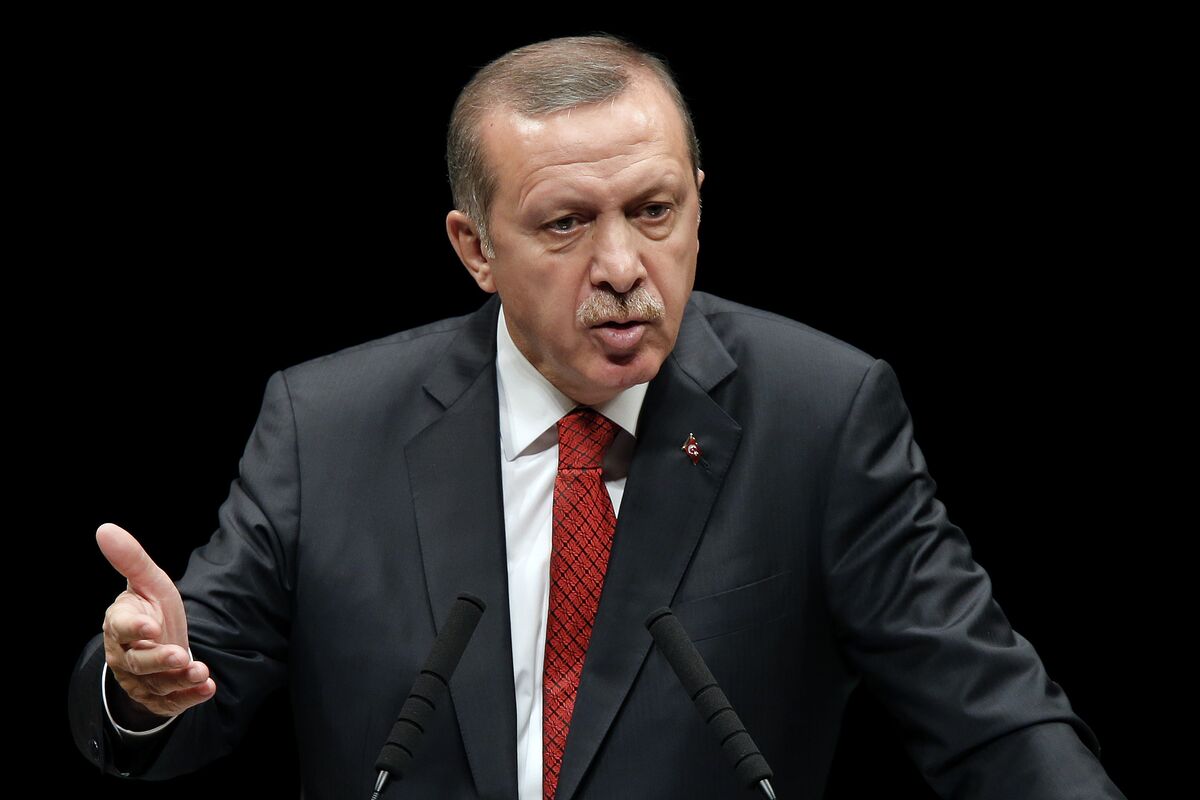 Recep Tayyip Erdogan is undermining his own country with crackdowns on social media users. Photographer: Kiyoshi Ota/Bloomberg
Prime Minister Recep Tayyip Erdogan of Turkey is counting on strong support in local elections at the end of the month to justify further extending his autocratic policies. Up next: a crackdown on YouTube and Facebook to keep Turkish citizens from listening to wiretapped conversations that may reveal corruption in his government.
This would be a direct attack on free speech, and especially harmful in a country that has one of the highest penetration rates for social media in the world -- including 19 million Facebook users, as many as in Germany.

One hope is that Erdogan's vote predictions are wrong. Weakening voter support for him would bode well for the future of the country, as well as for his Justice and Development Party, or AKP, which did much to improve Turkish democracy after taking power in 2002. At this point, Erdogan is only undermining the AKP's legacy and its mission to empower religious conservatives, politically and economically, after decades of repression. Other party leaders must summon the courage to either persuade him to change course, or prepare to replace him.
Ever since his third landslide election victory in 2011, Erdogan has been suffering from the delusion that his interests and those of the state are the same. In recent months, the damage he has inflicted on Turkey's democratic institutions and economy has become acute.
Not content with intervening to move about 7,000 police and prosecutors from their jobs in order to crush investigations of graft in his government, Erdogan has driven legislation through parliament that gives him increased powers over the judiciary and the right to block any Internet site without a court order. He thus succeeded in quashing the original corruption cases, though not before the allegations cost him four cabinet ministers.
Now, the wiretapped recordings on which the court cases would have been based are leaking out on an almost daily basis via the Internet. Just last weekend these purported conversations included a Turkish-Iranian gold trader handling a cabinet minister's complaint that a bribe payment was 10 million euros lower than previously agreed upon; Erdogan discussing the sale of the country's second-largest media group, Sabah ATV, with his son Bilal as if it belonged to him; Bilal asking Turkey's domestic intelligence agency to provide information to pro-government newspapers; senior Erdogan aides weighing the need to hide certain audit reports on state spending; and businessmen close to the prime minister discussing how to finance a ship for Erdogan's other son, Burak.
None of the recordings that have emerged to date has been independently confirmed. Yet Erdogan has acknowledged the authenticity of some and has challenged only one as a fabrication: It purports to reveal him telling Bilal, as the investigations broke, to remove large sums of money from his house.
Erdogan says the probes and wiretaps, many of them illegal, are part of an attempt to unseat him by supporters of his former ally, faith leader Fetullah Gulen. He is probably right about that, despite Gulen's denials. Yet at the least Erdogan is crushing cases that should have been tested in court.
In threatening to shut down Facebook and YouTube, Erdogan declared that the sites encourage "immorality" and "espionage." He later said he was talking only about blocking individual illegal Web pages, yet there is every reason to take him at his original word: His government has a history of shutting down entire sites, including YouTube for two years, in response to single posts found to be in breach of the law.

Erdogan's tirades against social media make clear the threat that he now poses to the development of civil liberties and a modern economy in Turkey. The AKP, however, still includes within its ranks some of the country's most competent political figures. Unless they confront Erdogan over his increasingly arbitrary rule -- and, if necessary, split the party -- he will destroy them.


--Editors: Marc Champion, Mary Duenwald.



To contact the editor on this story:
David Shipley at davidshipley@bloomberg.net