High-Speed Trader Isn't So Good With Numbers
by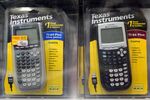 If the high-frequency trading firm Virtu Financial Inc. succeeds in becoming a public company this year, it would confirm yet again that the investing public has thrown caution to the wind when it comes to initial public offerings.
Virtu filed its registration statement with the Securities and Exchange Commission yesterday, and there was one disclosure in particular, on page 45, that caught my eye. The 12-year-old firm said that, in connection with its most recent audit, "we and our independent registered public accounting firm identified a material weakness in our internal controls over financial reporting," as of Dec. 31. The details are a sight to behold. Basically, the company said it doesn't know how to do accounting.
"This material weakness related to our inability to prepare accurate financial statements, resulting from a lack of reconciliations, a lack of detailed review and insufficient resources and level of technical accounting expertise within the accounting function," Virtu's disclosure went on.
"Although we have hired senior accounting and finance employees, reallocated existing internal resources and retained third-party consultants to help enhance our internal controls over financial reporting following reviews of our accounting and finance function conducted by members of senior management and by a third-party consultant, there can be no assurance that we will remediate this material weakness or avoid future weaknesses or deficiencies."
You don't see trading firms admit to stuff like this very often. Remember MF Global Holdings Ltd., led by former New Jersey Governor Jon Corzine? Its internal controls were a mess, only investors weren't told that until after the company blew up in 2011. The last time I recall a financial-services company disclosing control problems during the run-up to an IPO was in 2005 when Refco Inc. went public. It went bankrupt the same year, and its chief executive officer later went to jail.
Elsewhere in its registration statement, Virtu said it had $182.2 million of net income last year and $203.3 million of shareholder equity as of Dec. 31. But the disclosure that Virtu lacks the ability to prepare accurate financial statements means it's hard to know what to make of those numbers. (Virtu's auditor is Deloitte & Touche LLP.)
Now consider that, according to an article in the Financial Times, unnamed people familiar with Virtu's thinking said the IPO "could see the 151-person company raise as much as $250 million and give it a valuation of about $3 billion." The valuation would be several times its book value, which for a trading firm seems awfully rich. (Goldman Sachs Group Inc. trades for 1.1 times book.)
Here's a simple proposition: Trading firms should have effective controls before they go public. That way they have the systems and processes in place to safeguard their assets, monitor their risks, comply with regulations and produce reliable financial reports. If their controls aren't effective, they should fix them. And until they do, they should remain closely held. But these are wild times in the IPO market, and Virtu has decided it disagrees.
At least investors can't say they weren't warned.
This column does not necessarily reflect the opinion of Bloomberg View's editorial board or Bloomberg LP, its owners and investors.