Law Firm Accountants Were Bad at Accounting, Law
There are a lot of Matthew Levines in the world, is one important takeaway here. Also don't commit fraud over e-mail. Or anywhere, but especially not over e-mail.
by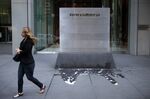 The state of my law license is opaque to me, so I don't want to give you legal advice, but here is some legal advice: If you and your little buddies are doing accounting stuff that is bad, or bad-looking, or even just debatable but done with the purest of intentions, don't say any of the following things over e-mail:
"I don't see how we'll get past the auditors another year."
"I think we made the covenants and I'm shooting for 60%. Don't even ask - you don't want to know."
"I assume you [k]new this but just in case. Can you find another clueless auditor for next year?"

Or the reply: "That's the plan. Worked perfect this year."
"Hey man, I don't know where you come up with some of this stuff, but you saved the day. It's been a rough year but it's been damn good. Nice work dude. Let's get paid!"
"I don't know anything about [the contracts] and I don't want to cook the books anymore. We need to stop doing that." 1
Or, about another of your buddies: "I don't know. He's starting to wig a little. Maybe he's hearing and seeing too much . . . ."
Because -- and here I speak not as your lawyer, but just as a guy who reads a lot of Securities and Exchange Commission complaints -- here is what will happen: The SEC will sue you, and in their complaint all of those quotes will be in bold italics so it's easier for guys like me who read a lot of SEC complaints to pick out the bad quotes and make fun of you. Also there's some chance you'll be arrested.
Those quotes are from the bold italic bits of an SEC complaint filed today against Steven Davis, Stephen DiCarmine, Joel Sanders, Frank Canellas and Thomas Mullikin of Dewey & LeBoeuf LLP, the big law firm that filed for bankruptcy in 2012. 2 The Manhattan district attorney has filed criminal charges against Davis, DiCarmine and Sanders, along with a client relations guy named Zachary Warren.
If you're paying close attention you will notice that I said "big law firm" in that last paragraph. Dewey & LeBoeuf was a big law firm. It was lousy with lawyers. Hundreds of them. Everywhere you looked, a lawyer. Davis and DiCarmine were lawyers themselves, though the rest of these defendants weren't. 3 A principal business of big law firms is to send teams of lawyers to review the e-mails of banks and corporations, shake their heads at how much stupid stuff is in those e-mails, and then negotiate the least embarrassing available settlement with regulators or prosecutors or plaintiffs. This is called "white collar defense," or "securities litigation." Really, that is like half of what they do, chuckle ruefully over the idiot e-mails that their idiot clients send. And yet, there in their own book-cookery, they couldn't resist sending the same dumb e-mails themselves. Pick up the phone, guys!

Ugh. It's a little bit of a weird case. The accounting fraud alleged here was mostly of the pretty boring sort: being creative about not writing off bad debts, treating some partner salaries as equity distributions, aggressively managing the timing of inflows and outflows. 4 And it was for the somewhat timid objective of meeting bank covenants to stay alive another year. Here is a fascinating James Stewart story from last year describing Dewey's collapse, telling a timeless story of hubris and overreaching in which the firm's big aspirations ultimately did it in.
The accounting fraud was a side effect of that. It added up, though: The SEC accuses Dewey of overstating 2008 net income by $36 million, or 15 percent, and 2009 income by $23 million. But this was not a massive Ponzi scheme; Dewey didn't cook its books to well-done. This was giving the books a light sear around the edges to make them palatable to bank lenders.
And it's a particularly weird SEC case: Dewey & LeBoeuf was a private company mostly working to deceive its bank lenders. Deceiving your bank lenders mostly isn't securities fraud. 5 Dewey's big mistake was doing a $150 million bond private placement in 2010: The private placement memo repeated those overstated financials, and was used to sell securities, so ... securities fraud! That draws SEC attention. Particularly if you're a law firm: There are those in the government who think that lawyers are too willing to help clients cover up fraud, so suing the lawyers themselves for their own fraud must be particularly satisfying.
Like I said, I spend a lot of time reading SEC complaints. Many of them are about penny-ante securities hucksters and accounting frauds. It is usually sort of satisfying to giggle at the perpetrators of these scams, who tend to look, in the black and white of SEC complaints, like unsophisticated crooks. And as crooks, the Dewey crowd seem to have been pretty unsophisticated: the blunt tinkering with write-offs, the stupid e-mails. But they ran a sophisticated global law firm, where clients relied on them every day for their judgment in dealing with -- or, better avoiding -- similar situations. The temptation to cut corners to keep your company, and your paychecks, going, is not limited to dumb crooks. Even those who really should know better sometimes get caught up in it.
(Matt Levine writes about Wall Street and the financial world for Bloomberg View.)
To contact the author on this story:
Matthew S Levine at mlevine51@bloomberg.net
To contact the editor on this story:
Toby Harshaw at tharshaw@bloomberg.net
Before it's here, it's on the Bloomberg Terminal.
LEARN MORE