Can Lipitor Save Big Pharma?
Can Pfizer's plan to make an OTC version of Lipitor save Big Pharma?
by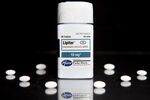 It's long been in the works. Pfizer Inc. has begun testing an over-the-counter version of Lipitor, the blockbuster drug that has plumped up the pharmaceutical giant's coffers for more than a decade.

You may wonder: Why go OTC?
Twenty years ago, that would have been a good question. Pharmaceutical companies tended to like prescription drugs; insurance companies paid for them, meaning that the patients tended to take them without worrying about price. Why go to the extra expense of testing your drug for the OTC market?
Insurance companies have become a lot more price-sensitive over the years. Now they tend to press for generics to be prescribed unless there is some compelling reason to take the brand name. Which means that as drugs go off patent -- which Lipitor did at the end of 2011 -- there's quite a bit of wallet shock.
Lipitor is following a trail blazed by others such as Prilosec, which seems to have done very well as an OTC drug. At OTC prices, consumers may opt for a brand name just because ... well, it's a brand name, and what's a few extra dollars? You'll notice that there's still a lot of Advil on the shelves even though there are loads of generic equivalents available.
This may be an increasingly common new life cycle for a drug: Patent a drug, let it run its course, maybe try some combo drugs to extend the patent's life, then let it go off patent and compete as a premium brand on drugstore shelves. Can this save Big Pharma from the wave of blockbuster patent cliffs it has been experiencing? Not necessarily ... but it could extend the industry's shelf life.

This column does not necessarily reflect the opinion of Bloomberg View's editorial board or Bloomberg LP, its owners and investors.