The Real Reason Nobody Reads Academics
There is plenty of valuable information in academia. If only you can find it.
by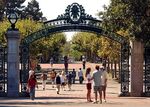 New York Times columnist Nicholas Kristof recently ignited a bit of a firestorm with a column asking why academics are irrelevant to public debates. I'd turn the question around: Why aren't journalists better at taking advantage of academic expertise?