Emissions: A Cool Assessment of a Hot-Button Issue
The cost-benefit calculation is the weak point in the case for reducing carbon emissions. It's possible to reject that case without questioning the science behind climate change.
by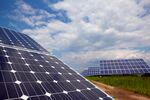 U.S. Secretary of State John Kerry attracted some attention last week by describing climate change as "perhaps the world's most fearsome weapon of mass destruction." Another part of his remarks, though, was just as revealing.