Dogs, Not Barking: Supreme Court Edition
Stories we haven't heard much about -- and should.
by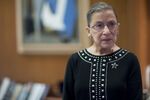 An occasional item in which I take note of things that haven't made the news -- or even haven't happened.
1. 834 problems. In December, we heard a lot about how the consumer interface on Healthcare.gov was fixed, but the "back end" problems -- especially a report known as an 834 EDI transmission, which identifies patients to insurers -- might produce chaos once people actually tried to use the insurance they had purchased (or at least thought they had purchased). So far, those fears appear overblown. Major caveat: We're only six weeks or so into the Obamacare era, and not all that many people are affected, so it's possible that 834 problems are just not being reported yet. It's also possible (hey, reporters, want to check this out?) that they're causing insurance companies, doctors or hospitals a lot of hassles. Yet, if that were the case, wouldn't Republicans be publicizing them? (Hat tip to someone who mentioned this on the Twitter machine last week, but, alas, I didn't save it or remember who said it.)
2. Perhaps the biggest story, or non-story, in U.S. politics: Still no hints of retirement from Supreme Court Justices Stephen Breyer and Ruth Bader Ginsburg.
3. Afghanistan casualties no longer going down? Beginning in April 2012, coalition troop deaths in Afghanistan declined from the same month, previous year, in each successive month. Then the trend sputtered. In December, there was only one fewer death than in the previous December; deaths in January 2014 were the same as in January 2013. February was apt to break the streak since there was only a single troop death last year. But halfway through the month, there have already been six. The death toll for December 2013 through February,2014 is already 27, up from 23 from the prior year, including all of February.
4. Fairness Doctrine! Yes, it's been defunct for a generation, and Democrats did nothing to revive it when they had unified government. Still, some conservatives still think there's a plot to bring it back any day now. I thought this might have finally died out when Tea Party Republicans put a stake through its long-dead heart back in 2011. Nope. It's back. Not the Fairness Doctrine, of course, but fears that it's about to be imposed.
This column does not necessarily reflect the opinion of Bloomberg View's editorial board or Bloomberg LP, its owners and investors.