Who Can End Korea's Central Bank Crisis?
With the coming storm in Seoul, and President Park Geun Hye's government will have a hard time getting anyone confirmed without a fight, why not renominate Kim Choong Soo as central bank governor?
by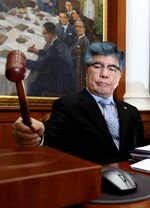 South Korea is having a Greenspan dilemma at the very worst possible moment.