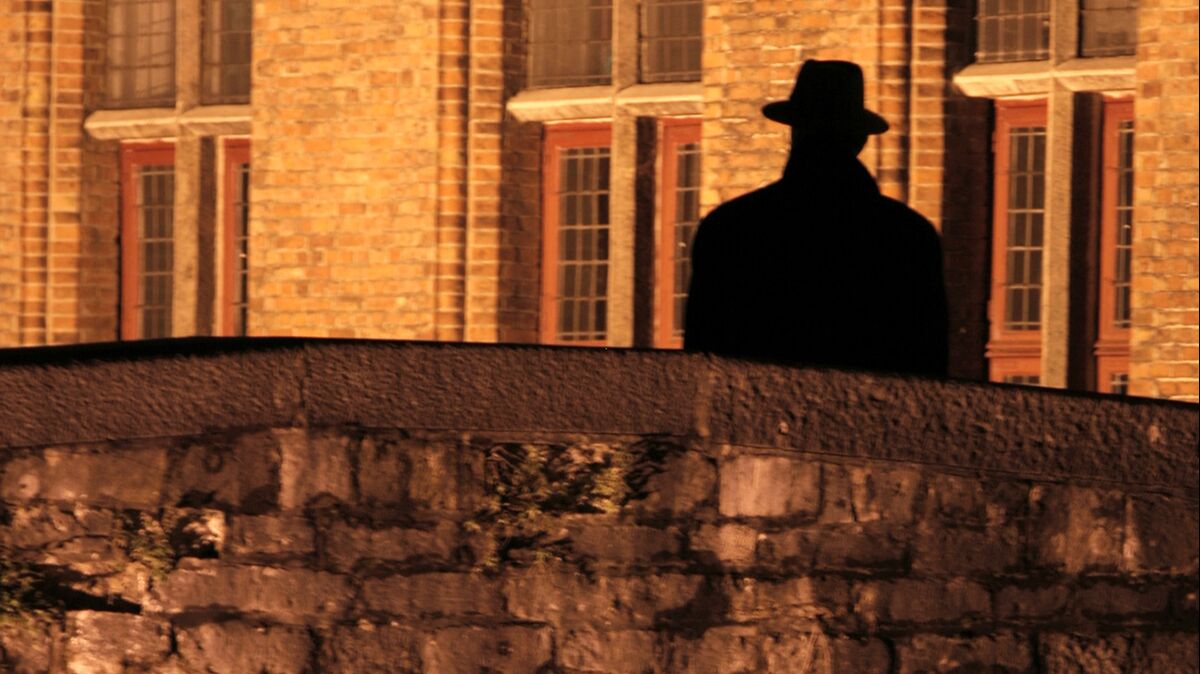 The Espionage Act
A Spy-Fighting Tool Is Now Aimed at U.S. Leakers
By
|
Updated Oct 3, 2014 7:03 PM UTC
Espionage isn't what it used to be. When the U.S. Congress passed the Espionage Act in 1917, the target was, in the words of President Woodrow Wilson, those naturalized citizens "who have poured the poison of disloyalty into the very arteries of our national life." In the decades since, the law was used almost exclusively to prosecute U.S. agents who sold secrets abroad. But the act also covers the release of secrets "in any manner prejudicial to the safety or interest of the United States." It wasn't used against alleged leakers of classified information until 1973, and was used this way just twice more before 2009. Under President Barack Obama, nine people have been charged under the Act with passing classified information to media outlets, making leaks the focus of enforcement.
The Situation
By far the biggest current Espionage Act case is against an acknowledged leaker, Edward Snowden, a former National Security Agency contractor who gave reporters massive amounts of information on surveillance programs. Snowden fled the U.S. to avoid prosecution and has been given temporary asylum by Russia. His case began just as the trial of Bradley Manning, the Army private who passed hundreds of thousands of government documents to the website WikiLeaks, neared its end. Manning was sentenced in August 2013 to 35 years in prison. In June 2014, the Supreme Court rejected an appeal by a New York Times reporter in an Espionage Act case. The reporter, James, Risen, had challenged an appellate ruling that said he must reveal an anonymous source in a case involving a former Central Intelligence Agency officer charged with leaking classified information. The week before the court ruling, Attorney General Eric H. Holder Jr. hinted that he might choose not to jail Risen for defying the order to testify.
The Background
While the threat of espionage and sabotage was real during World War I, historians generally agree that war hysteria led to widespread abuse of the act. People were jailed for criticizing U.S. involvement in the war, among them Eugene Debs, the five-time Socialist presidential candidate. Later, the Act was used primarily to prosecute spies who sold secrets, such as the CIA's Aldrich Ames and the FBI's Robert Hanssen. The Nixon administration tried to use it to prosecute Daniel Ellsberg, the defense analyst who leaked the Pentagon Papers. The latest round of leak cases began under President George W. Bush, with the investigation of Thomas Drake, a former NSA employee who was linked to a news report about cost overruns in a surveillance program. He was indicted by Obama's Justice Department under the act in 2010. Drake, who says he never shared classified information, pled guilty to a misdemeanor in 2011. In addition to Risen, journalists from ABC, Fox News and the Associated Press have been ensnared in leak prosecutions under the act.
The Argument
Officials like CIA Director John Brennan argue that national security leaks jeopardize the safety of U.S. agents and their sources overseas. To combat those leaks, the administration has taken a law designed to root out foreign spies and employed it to protect American spooks. Critics say the cases threaten open government and free speech — although no journalist has been charged under the law. Elizabeth Goitein of the Brennan Center for Justice, a part of New York University's law school, says the amount of information deemed secret has soared, technology has made it easier to find leakers, and the administration has made it policy to prosecute them. As a consequence, legitimate government whistle-blowers are being caught in the dragnet, she said. While Obama in May said he was "troubled" by the prospect that prosecutions might chill investigative journalism, he was unrepentant about his pursuit of leakers: "We must enforce consequences for those who break the law and breach their commitment to protect classified information."
The Reference Shelf
First published Jan. 14, 2014
To contact the editor responsible for this QuickTake:
Anne Cronin at acronin14@bloomberg.net