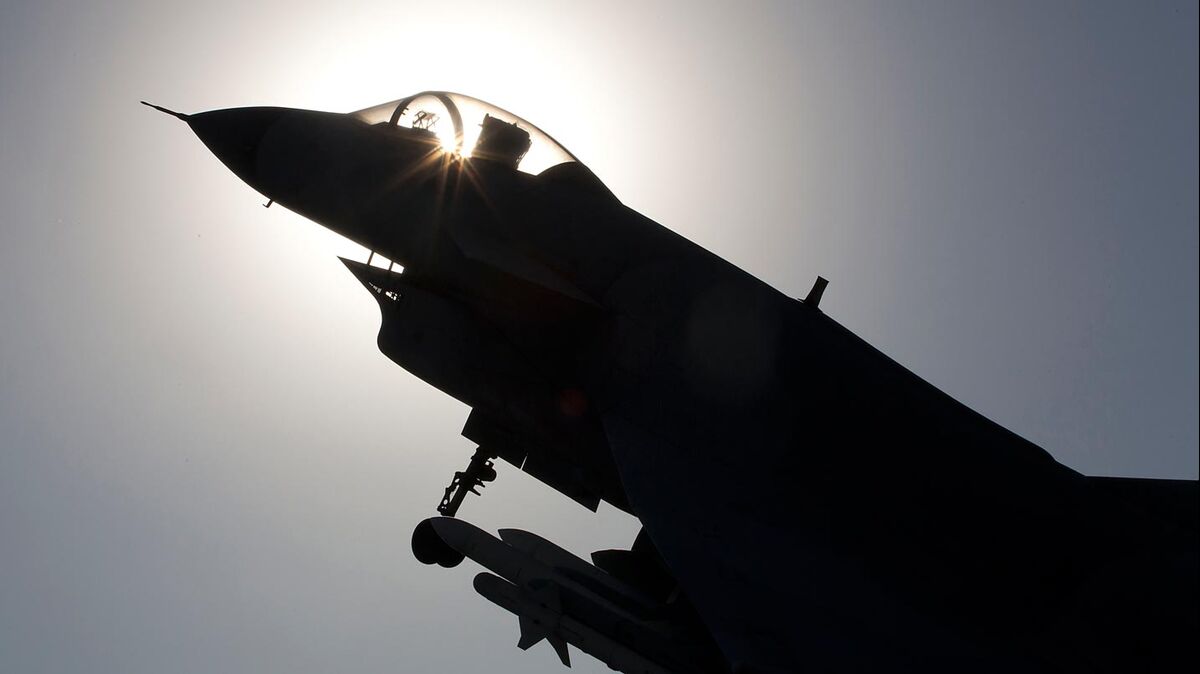 Territorial Disputes
Malignant and Benign
By
|
Updated Jan 20, 2017 5:06 PM UTC
Some things are worth fighting for. What about a few desert islands occupied mainly by birds, goats and moles? China and Japan seem to think so, the rest of the world is alarmed and a look at other territorial disputes around the globe shows that stranger things have happened. There are about 60 such conflicts simmering worldwide. Most will bubble along, unresolved but harmless, 400 years after the Peace of Westphalia established the notion of national sovereignty. Others are more dangerous.
The Situation
In an apparent toughening of the U.S.'s stance on the South China Sea, President Donald Trump's nominee for Secretary of State Rex Tillerson said China must be denied access to artificial islands it has built in the disputed waters. Tillerson said the U.S. had to send China a "clear signal" that the island-building stops and likened China's actions to those of Russia in Crimea. In December, China seized a U.S. Navy underwater drone, prompting Trump to slam what he called an "unprecedented act." Trump had previously accused China of building a military fortress in the South China Sea. China returned the drone after criticizing the U.S. over its surveillance activities and for hyping the incident into a diplomatic row. China claims more than 80 percent of the South China Sea, where it has built up its military presence as well as constructing the islands. Vietnam, the Philippines, Brunei, Malaysia and Taiwan claim parts of the same maritime area, a thriving fishing zone through which more than $5 trillion of trade passes each year. The U.S. has been the longtime guarantor of freedom of navigation in the waters and has been stepping up support for Southeast Asian maritime law enforcement agencies. In July, an international tribunal in The Hague ruled against China in a case brought by the Philippines, saying it had no historic rights to the resources within a dashed line drawn on a 1940s map that had formed the basis of its claims. While the court said the ruling was binding, China said the tribunal had no jurisdiction. One thousand miles to the northeast, in the East China Sea, China is in dispute with Japan over century-old claims to a separate set of islands — called Senkaku in Japanese and Diaoyu in Chinese — that have been administered by Japan since 1972. China is also locked in a disagreement with India over the two countries' land border.


The Background
A territorial dispute became a U.S. presidential election issue in 1960: Richard Nixon assailed John F. Kennedy for refusing to commit to a nuclear defense of Taiwan's rights to the islands of Quemoy and Matsu, which were also claimed by China. Nothing much happened and Quemoy is now best known for the meat cleavers its craftsmen made from the artillery shells fired at the island. China is also in dispute with India over territory along their Himalayan border -- they even went to war over it in 1962. History shows that China has tended to avoid inflaming its territorial disputes; Communist Party leaders have settled 17 of China's 23 disputes since 1949, sometimes receiving less than 50 percent of the land at issue. Other nations aren't always so conciliatory. A 1998-2000 border war between Ethiopia and Eritrea killed as many as 70,000 people. Argentina and the U.K. fought a 74-day war over the Falkland Islands in 1982 and 913 people died. The U.K.'s 200-year dispute with Spain over Gibraltar appeared near resolution in 2002 when the two countries agreed to joint sovereignty. The deal collapsed when all but 200 of the area's 18,000 people voted to remain a part of Britain. There are five official territorial disputes between the U.S. and Canada, which share the world's longest land border and seem inclined to disagree agreeably.
The Argument
With China expanding its military, Japan starting to shed its postwar pacifism, and energy resources at stake, some analysts see the East China Sea and South China Sea conflicts as threats to peace that summon comparisons to Europe before World War I and World War II. On the other hand, the countries involved have much to lose by fighting. China and Japan, the world's second- and third-largest economies, had trade of $344 billion in 2014, and China is Japan's biggest trading partner. There is always danger, though, of a miscalculation or mistake — two planes colliding in midair, for example — that could inflame longstanding enmity. 
The Reference Shelf
First published Jan. 12, 2014
To contact the writer of this QuickTake:
David Tweed in Hong Kong at dtweed@bloomberg.net
To contact the editor responsible for this QuickTake:
Grant Clark at gclark@bloomberg.net