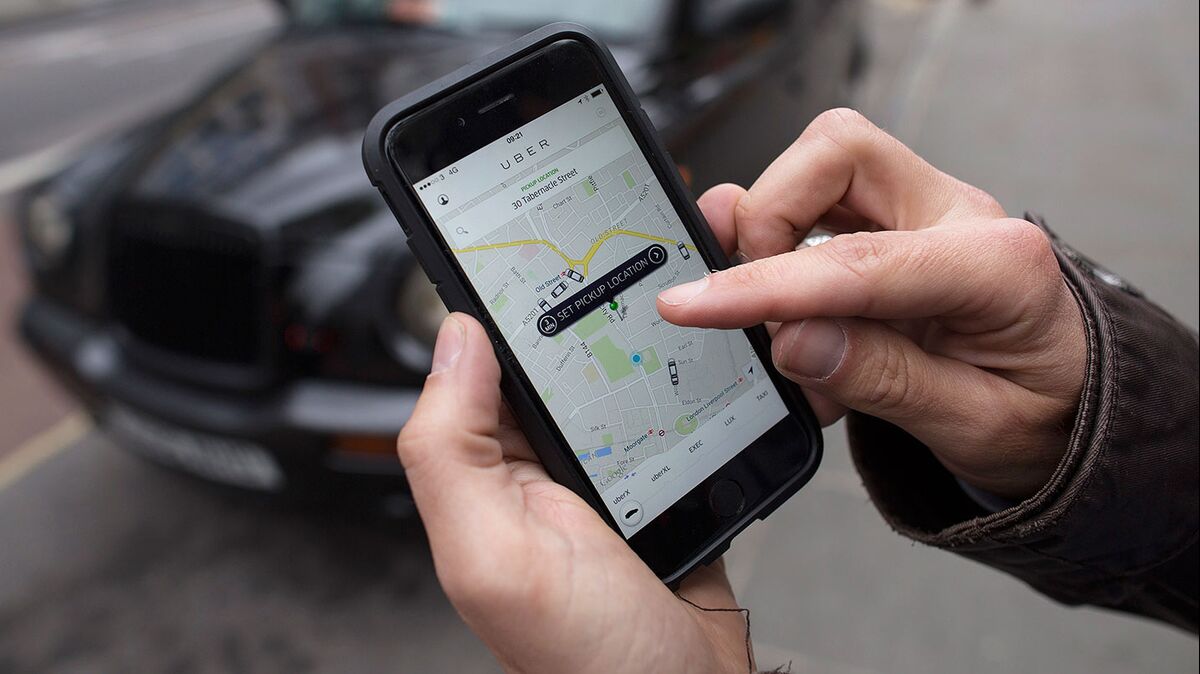 Why 'Sharing Economy' Comes Wrapped in Faith and Fear: QuickTake
By
|
Updated Sep 13, 2017 9:17 PM UTC
"The sharing economy" is a sobriquet to warm hearts. Think of it as a claim that while grubbier businesspeople sell, buy and rent, the ones in the sharing economy collaborate, facilitate, build trust. Or so they say. Sharing-economy flag-bearers like Uber Technologies Inc. and Airbnb Inc. give people easy, cheap access to products and services that would otherwise go unused, free of the burdens of ownership. Their fans say this brings social benefits like community building and diminished inequality. Skeptics predict that it's more likely to lower wages, raise housing costs, undermine health and safety rules and expose women to harassment and assault. A 2015 Harvard Business Review headline had this to say: "The Sharing Economy Isn't About Sharing at All."
The Situation
Winners and losers have begun to emerge. The winners so far include ride-hailing companies like Uber, Lyft Inc. and Didi Chuxing and home sharing startup Airbnb, while many of the field's wackier ideas are disappearing. Food delivery companies like Maple, Sprig and SpoonRocket Inc. collapsed and the on-demand laundry company Washio Inc. folded. Meanwhile the more successful (though still mostly money-losing) sharing economy companies have largely avoided the term "sharing economy" of late. Uber has acknowledged that full-time professional drivers do about half the driving. In terms of funding, the sharing economy hit a peak during the third quarter of 2015. That year, investors poured $8.3 billion into the on-demand economy. The fund-raising champ remains Uber, which has raised more than $15 billion alone. Despite its many public relations crises, the company, which generated $20 billion in gross bookings last year, continues to overshadow much of the rest of the industry. Now it's up to its new chief executive,  Dara Khosrowshahi, formerly of Expedia Inc., to see if he can move the company out of the shadow cast by its ethical lapses — and out of the red.
The Background
The notion that sharing constitutes a distinct economy has been emerging at least since publication of a 1978 academic paper called "Community Structure and Collaborative Consumption," about car sharing. So what's new? Smartphones. Today's sharing economy got its start in 2008, when Apple Inc. introduced its App Store. Suddenly, it was easy to summon a business partner in minutes. TaskRabbit Inc., founded that year, became one of the earliest sharing-economy companies, connecting people looking for work with others looking to avoid chores. Example: cleaning dead fish out of a tank. Expansion has been aided by innovations like cloud computing and by economic circumstances, notably more people looking for work in weak economies since the financial crisis. With a smartphone, it's easier than ever for companies to manage a workforce using sophisticated mapping, logistics and communications software, and to monitor the performance of workers through rating systems.
The Argument
Opponents say the sharing economy creates employee-serfs who go without benefits like health insurance and job security, and that peer-to-peer transactions aggravate inequality. In big cities, for example, apartments used for "sharing" become unavailable to long-term renters, worsening housing shortages and driving up rents. Competitors like hotel and taxi operators argue that Silicon Valley startups use their venture capital to subsidize costs, giving them an unfair advantage. That might be true for Uber, which lost about $2.8 billion, excluding its China operations, in 2016, but Airbnb is turning a profit. Sharing companies make it easier for poorly paid workers to supplement incomes. Time and resources can be put to better use: Why build a new hotel when people have rooms to spare? As sharing companies adjust to regulators, they have become more like other businesses. Airbnb has settled a lawsuit with San Francisco and agreeing to register New York hosts in a state database Uber drivers in New York and London are heavily regulated. On the other hand, deals like Uber's merger of its China operations with Didi and Uber's truce with Yandex NV in Russia raise the question of whether one feature of the economy of the future might be a range of sharing monopolies.
The Reference Shelf
(

This QuickTake includes a corrected reference to the Benchmark investment firm.

)
First published June 1, 2015
To contact the editor responsible for this QuickTake:
Jonathan Landman at jlandman4@bloomberg.net