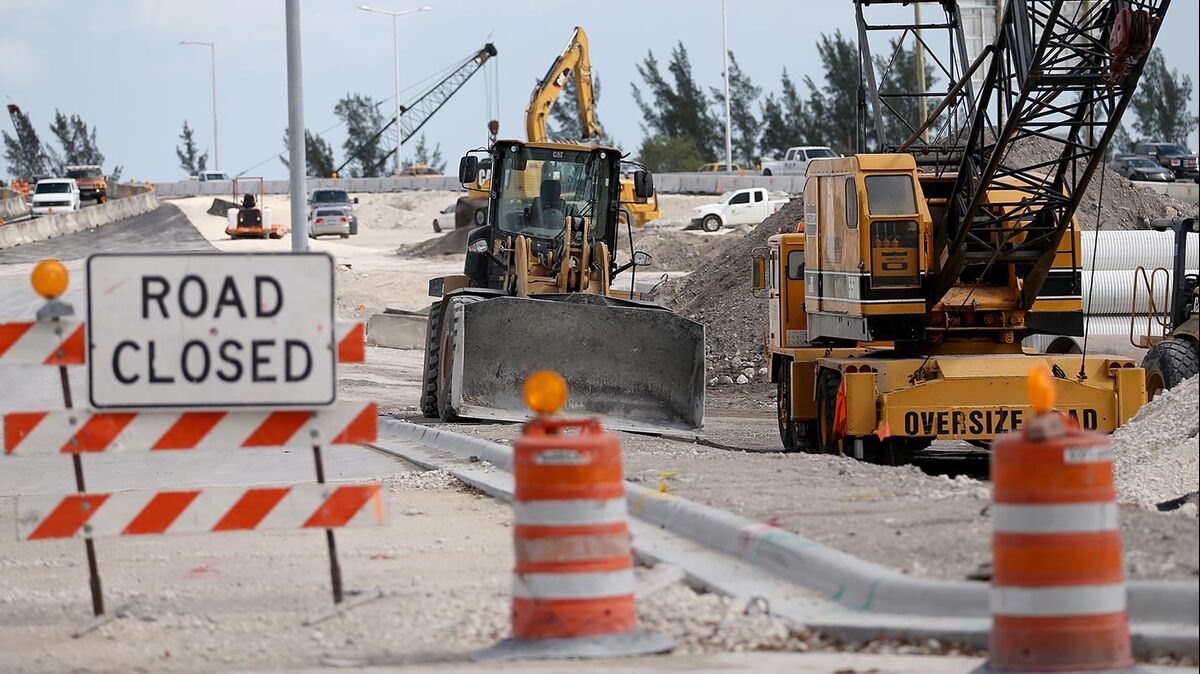 Public-Private Partnerships
By
|
Updated May 26, 2017 8:43 PM UTC
Boston's Big Dig, rerouting its central highway underground. New York City's Second Avenue subway extension. The Denver International Airport. Landmark American public works, paid for the traditional American way: the government borrows money, usually before the first shovel goes into the ground. Canada, Australia and much of western Europe do infrastructure differently. There, consortiums of private companies raise money and design, build and operate projects for terms that generally run 30 years. In return, governments make yearly payments or dedicate a revenue stream, such as toll receipts, for the life of the contract. At their best, these public-private partnerships, or P3s, as they're known, make infrastructure projects faster and cheaper. At their worst — well, ask Chicago about its parking meters.
The Situation 
U.S. President Donald Trump made pledges of a giant infrastructure program a central part of his campaign. In the budget he released in May, he proposed spending $200 billion in federal funds over 10 years to spur at least an additional $800 billion in state, local and private investment. The plan would rely heavily on the use of P3s, to leverage the trillions in available capital worldwide. His aides have discussed options such as offering a bonus for states and localities to lease existing assets to the private sector, loosening rules on tolls on interstate highways and enticing developers by offering tax credits worth 82 percent of the cash a consortium puts up for a project. Democrats have countered with a $1 trillion infrastructure plan that would rely on federal investments and grants. While public-private partnerships are still rare in most U.S. states, the Port Authority of New York & New Jersey turned to a partnership for its $4 billion overhaul of a terminal at New York's LaGuardia Airport and Governor Andrew Cuomo of New York believes the revamp of John F. Kennedy International Airport could attract up to $7 billion in private money. On a smaller scale, Pennsylvania wrapped 558 bridge repair projects into a $1.1 billion partnership. But in Texas, which has been a big user of P3s, growing resistance to tolls led the legislature in May to defeat a bill that would have enabled as much as $30 billion in highway partnerships. That could imperil the state's participation in Trump's infrastructure plan, if it passes.
The Background
Some scholars trace the P3 concept back to the Roman Empire, which gave investors contracts to build and operate postal stations and highways. The U.S. chose a different path: New York State sold bonds to build the Erie Canal in the early 19th century after the federal government refused to provide funds. Other states and municipalities followed suit. In the 1960s, Spain and France began experimenting with inviting developers to construct and operate highways in return for tolls. Their initial appeal was as a way to avoid the big upfront costs of the traditional public project. Countries that used the strategy often found projects could be delivered faster and cheaper. Governments now rely on what's known as a value-for-money analysis to evaluate such deals, which goes beyond construction costs to consider operations, maintenance and the profit investors demand. For projects that don't deliver a built-in revenue stream like tolls, governments can make what are known as availability payments that are akin to rent-to-own arrangements. These can include "shadow tolls" — per-car fees paid by the government rather than drivers. In such deals, details can make all the difference: The South Bay Expressway in San Diego is one of several U.S. P3s operating tolls that filed for bankruptcy after revenue came in lower than projected. In 2008, Chicago leased 36,000 parking meters for 75 years to an investor group led by Morgan Stanley in return for $1.1 billion. The city's inspector general later concluded that in its rush to plug a short-term budget gap, the city undersold the rights by almost $1 billion, infuriating residents. 
The Argument
Trump's advisers have argued that his tax-credit approach to public-private partnerships would mean less taxpayer money would be needed upfront to fund his plans. Commerce Secretary Wilbur Ross has said that the projects would boost economic activity and generate enough new tax revenue to offset $140 billion in tax breaks for investors, a claim even some conservatives consider dubious. House Speaker Paul Ryan says he won't support infrastructure spending without offsetting budget cuts. Economist Paul Krugman is among critics who describe Trump's plan as corporate welfare, since it would pay developers to take on projects profitable enough to be appealing without the government subsidy. Democrats say P3s won't work in rural or low-income areas that can't generate enough tolls or user fees to support private investment and that much more direct federal spending is needed. Some private equity executives agree that uncertain revenues might make parts of Trump's plan unattractive to investors, though Blackstone Group LP is raising a $100 billion fund to chase higher returns in emerging markets. In the U.K., critics complain that the P3 model is sometimes used to hide government spending, since annual payments to a consortium look smaller than a big bond to raise funds. 
Reference Shelf
First published Feb. 8, 2017
To contact the writers of this QuickTake:
Brian Eckhouse in New York at beckhouse@bloomberg.net
Amanda Albright in New York at aalbright4@bloomberg.net
Martin Z Braun in New York at mbraun6@bloomberg.net
To contact the editor responsible for this QuickTake:
John O'Neil at joneil18@bloomberg.net