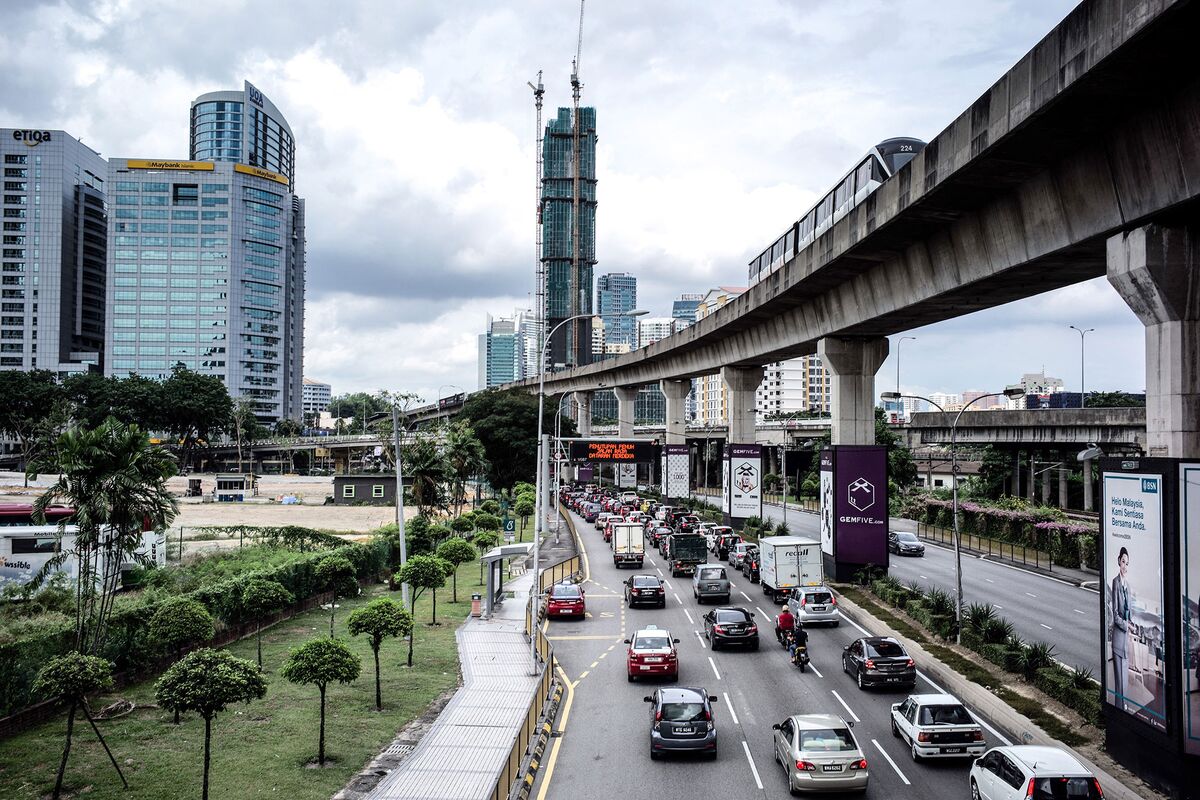 Malaysia's Muddle
Money Politics Holds a Nation Back
By
|
Updated May 22, 2017 2:01 AM UTC
A lot has changed since Malaysia's independence from Britain in 1957. The Southeast Asian country has shifted focus from the tin and rubber production coveted by colonists to electronics factories and palm oil plantations. It's become an Islamic finance hub and home to some of the world's biggest skyscrapers. But a lot hasn't changed. Corruption and cronyism persist, along with decades-old laws that put ethnic minorities at a disadvantage. There's also the money politics that trickles cash down from the party chiefs to the grassroots, helping to keep the ruling coalition in uninterrupted power for six decades. Opposition groups are unlikely to break through anytime soon, even after a multibillion-dollar graft scandal that's tainted the prime minister, sparked street protests and, critics say, set back Malaysia's push to become a more open and modern nation.
The Situation
The scandal centers on a state investment fund, known by its acronym, 1MDB, set up by Prime Minister Najib Razak in 2009. Najib denies a U.S. Justice Department claim that $681 million in his personal bank accounts was stolen from the fund. He says it was a gift from a Saudi Arabian donor and was earmarked for his party, the United Malays National Organisation, and "the community's needs." The scandal has spawned multiple investigations, from Switzerland to Singapore. A Malaysian inquiry cleared Najib of wrongdoing, saying $620 million was returned to the donor, and the premier hasn't been identified as a target in any of the other probes. More than $3.5 billion was taken from 1MDB, according to the Americans — some, they allege, to bankroll "The Wolf of Wall Street" movie. Yet barely a year after tens of thousands of people demonstrated, in 2016 the ruling Barisan Nasional coalition fared well enough in state ballots to point to further success in the coming general election, due to be held by mid-2018. That's partly because the opposition has been fractured by infighting following the jailing in 2014 of Najib's fierce critic, Anwar Ibrahim, for sodomy. (A politically motivated case, according to human rights groups). The government has also cracked down on dissent, with media executives, activists and even a cartoonist detained under sedition laws. Najib has tapped into racial tensions to boost support, warning ethnic Malays that Islam would be threatened and they'd be reduced to "beggars" should the opposition take power. 
The Background
Malaysia recovered from an economic battering in the 1998 Asian financial crisis to establish itself as a commodities juggernaut: It's Asia's only net exporter of oil and the world's second-biggest palm oil shipper. The country of 31.7 million people is also home to the world's tallest twin towers and the largest Islamic debt market. Stable government, investor-friendly policies and a tolerant brand of Islam have helped Malaysia build on its historic role as a conduit for trade between Europe and Asia. Its history has also been shaped by racial tension. Najib was a teenager when riots erupted between Malays and Chinese in 1969. His father, Abdul Razak Hussein, became prime minister the following year and responded with a program to reduce Chinese dominance in business by giving preferential treatment to the bumiputera, or "sons of the soil," which include ethnic Malays and indigenous groups. Those programs, such as discounted housing and university scholarships, still exist today. 
The Argument
Critics including Human Rights Watch argue that Malaysia needs a thriving opposition and a freer media, as well as a more powerful and independent anti-corruption agency. To avoid future scandals, patronage politics that encourages corruption should be eliminated, other critics say. Stricter campaign funding rules would reduce the pervasiveness of money politics; in response, Najib has set up a commission whose chairman said it will ban donations from overseas and government-linked sources. Even Najib's brother, a senior banker, has said Malaysia needs to fix its "moral compass" after the 1MDB scandal eroded trust in the government. Business leaders argue that the affirmative-action programs impede competitiveness, shackling an economy that's begun to lag those of its peers. The government says the programs are still needed to improve the economic plight of Malays. Najib is plowing billions of dollars into highways and transportation to boost the nation's economy and has removed consumer subsidies in a bid to improve the government's finances. Meantime, Malaysian academics are sounding alarm bells about the possible radicalization of Islam in the country.
The Reference Shelf
First published March 13, 2017
To contact the writer of this QuickTake:
Shamim Adam in Kuala Lumpur at sadam2@bloomberg.net
To contact the editor responsible for this QuickTake:
Grant Clark at gclark@bloomberg.net