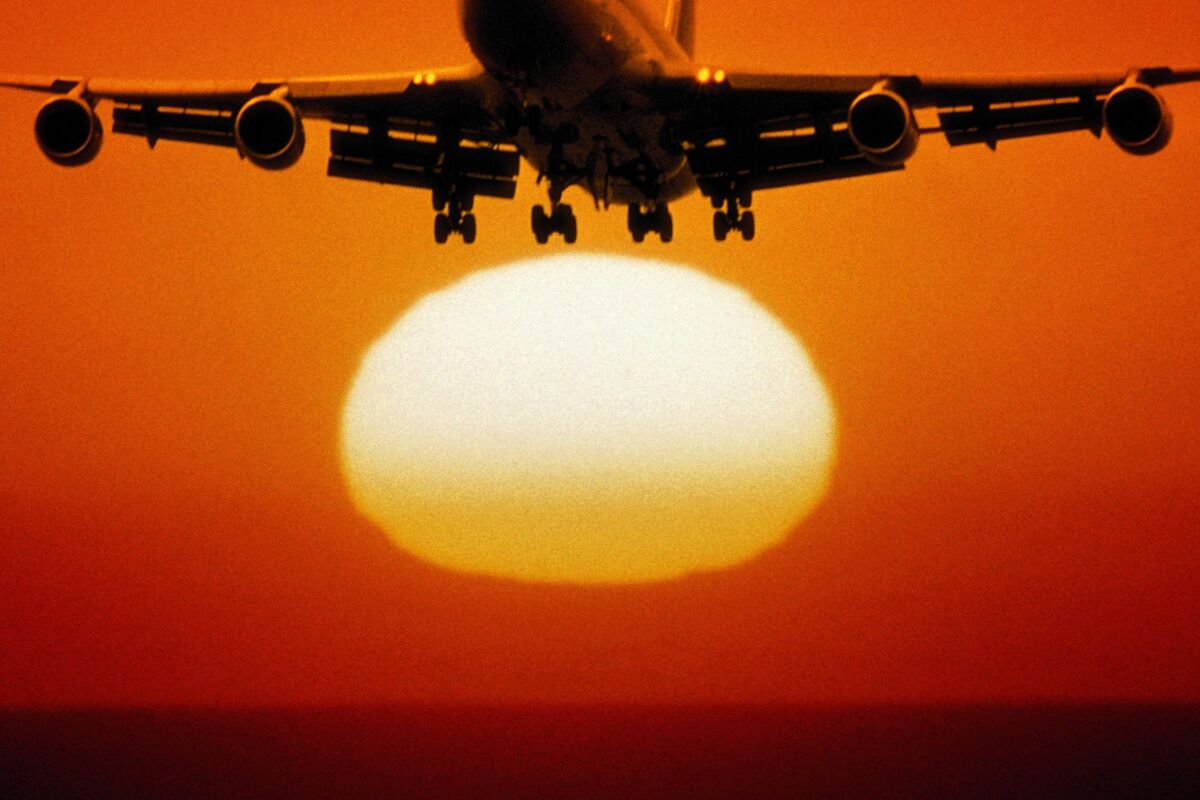 Jumbo Jets
Twilight of the 747 and A380
By
|
Updated Jan 12, 2017 4:02 PM UTC
Cruise lines gave ocean liners redolent names to conjure the glamour of long-distance travel. It was no coincidence that Pan American World Airways borrowed cruise-ship monikers like "Queen of the Pacific" and "Belle of the Seas" for the hulking Boeing 747s that opened intercontinental flights 40 years ago. By the time Airbus began selling its double-decker A380 in 2000, long flights were straightforward and so was the new plane's name, the superjumbo. Now the largest jets share the ocean liners' fate — their romance has faded. The hump-nosed 747 is still the premier plane for bulky cargo. But for passengers, aviation's behemoths have been eclipsed by twin-engine models that burn less fuel. The four-engine jetliners increasingly find themselves with a sadder label: white elephants.
The Situation
By the end of 2017, no U.S. carrier will be flying passengers on 747s. Airlines are turning to twin-engine planes like Airbus's A350 and Boeing's 787 Dreamliner for long routes, and planemakers have struggled to sell giant aircraft. Their fates ride for now on single customers. A 20-aircraft deal with Russian cargo-hauler Volga-Dnepr Group is providing life support to the 747 while Boeing waits for the depressed air-cargo market to revive jumbo freighter orders. The A380's fortunes are tied to Emirates, which accounts for 45 percent of sales. Reality beckons. The original, never-realized production plans for the A380 called for Airbus to build 45 planes a year. It hasn't come close. The planemaker decided in mid-2016 to more than halve output to 12 jets annually within two years. By late December, it announced plans to curtail A380 deliveries in 2017 by six planes in order to work out a technical fix involving engines; it pledged to return to annual production of a dozen aircraft in 2018. And without fresh interest in the 747, Boeing may have to end the program. An overhauled U.S. Air Force One presidential fleet, to debut in 2023, may mark the last hurrah, though President-elect Donald Trump has complained on Twitter that its "costs are out of control." 
The Background
Boeing engineers saw the travel and cargo-hauling capacities promised by the jet age, so in the 1960s created the 747 with range to cross oceans and upper lounges to redefine luxury. The plane dominated in the 1980s as deregulated U.S. carriers created hub-and-spoke networks to fill aircraft seating 400. The 1990s brought a new generation of jetliners led by Boeing's 777, with similar long range but just two engines chugging jet fuel to the jumbo's four. Their lower operating costs and smaller size let airlines bypass congested hubs and offer more daily flights without fear of empty seats. Airbus built its huge jetliner to end Boeing's monopoly, but its timing was lousy. The market was shifting by the A380's first commercial flight in 2007. Sales were thin, even as passengers embraced the A380's bars, showers and even, in the Etihad Airways model, a luxurious apartment.
The Argument
Skies and runways will become more crowded as air traffic is expected to double over the next 20 years. Yet with the notable exception of Emirates, which flies the A380 even to smaller destinations including Manchester, airlines worry about filling 500 to 600 seats through every economic swoon. Passengers aren't keen on the hub-and-spoke system that fills jumbos, since transfers add to travel time. Aviation consultant Bob Mann predicts markets will continue to fragment as airlines skirt constrained hubs like Tokyo's Narita and London's Heathrow by flying directly to smaller cities. In fact, the planes are re-writing airline route maps. The Dreamliner, alone, has opened 120 new non-stop routes since it entered the market in 2011. Then there's the competition as ever-larger twin-engine airplanes encroach on jumbos' turf. Boeing is designing its 777-9 to haul more than 400 travelers while mulling a stretched version that could cram in perhaps 450 people. So the 747 is banking on freight. While shipping by air costs 12 to 16 times more than by sea, the growing market for perishable and time-sensitive goods will require more air cargo flights. Over the next 20 years, Boeing says the world will need 550 new large freighters. Airbus's A380 isn't offered as a cargo-hauler. But the European planemaker still believes that burgeoning traffic and the difficulty of expanding or building airports will one day favor the superjumbo.  
The Reference Shelf
First published July 14, 2014
To contact the writers of this QuickTake:
Julie Johnsson in Chicago at jjohnsson@bloomberg.net
Andrea Rothman in Paris at aerothman@bloomberg.net
To contact the editor responsible for this QuickTake:
Anne Cronin at acronin14@bloomberg.net