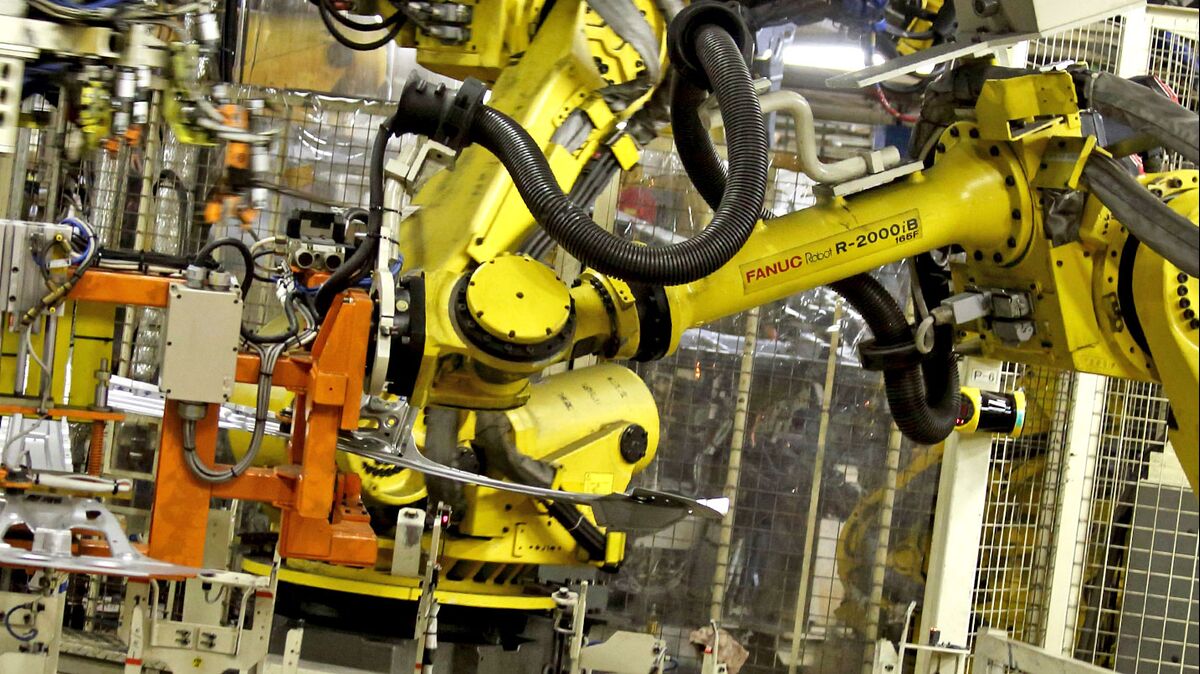 Remaking Japan Inc.
Is This Time Different?
By
|
Updated April 8, 2016 7:00 AM UTC
Japan is home to some of the world's oldest, biggest and most successful companies. Here's what's less well-known: Many of them have been lousy investments. The same culture that spawned world-beating levels of education, social cohesion and workforce discipline created firms run more for the benefit of management and employees than for shareholders. Waves of activist investors — both Japanese and non-Japanese — tried to unlock the country's riches. They failed. But now they're spurred on by Prime Minister Shinzo Abe, who's taking aim at the cozy way Japan does business as part of his make-or-break Abenomics plan to reinvigorate the stagnant economy. Attitudes are changing at last. Or are they?
The Situation
The government is prodding companies to increase investor returns and adopt a new set of corporate governance practices. Modeled after similar measures in the U.K., the guidelines require every board of directors to include two members with no ties to the business and to justify any shareholdings in other companies. More than half the companies in the benchmark Topix stock index fell short of the government's target for an 8 percent return on equity as of April. Japan also sits near the bottom of global rankings of board independence and diversity. A separate set of government guidelines for investors is designed to make them more hands-on. There are signs these moves are paying off. Dividends and buybacks at Japanese companies soared 76 percent in the year ended in March 2015. Fanuc, a robot maker known for stockpiling cash, handed out $1 billion and started an investor relations department after New York hedge fund manager Daniel Loeb pressed for changes. Loeb notched another victory in April, winning the resignation of the chief executive officer at Seven & i Holdings Co. after asking the retailer's board to block promotion of the CEO's son to the top post. Pushy shareholders have also had success at Nintendo and Japan Tobacco. Not all efforts bear fruit: Loeb's suggestions that Sony spin off its movie business and cut costs were largely ignored.
The Background
Japan's economic expansion after World War II thrived on close-knit networks of manufacturers, suppliers, distributors and banks that often held each other's shares. The system was supported by the government and became known as Japan Inc. Shareholders accepted the arrangement, leaving decisions to management and employees, whose loyalty was rewarded with jobs for life. When Japanese exporters dominated global industries in the 1980s, the setup was seen as a strategic advantage that liberated them from the pressure to boost profits each quarter. The model became a liability when the property and stock market bubble burst. Troubled companies were kept afloat and return on equity fell to half the global average. Shareholders determined to shake things up were frustrated. Texas oilman T. Boone Pickens was thwarted in a 1989 bid to win a seat on the board of a Toyota supplier. U.S. investment fund Steel Partners retreated from stakes in manufacturers of wigs, beer, sauce and candy after Chairman Warren Lichtenstein drew scorn for saying he needed to "educate" Japan's managers about capitalism. Yoshiaki Murakami, a former Tokyo bureaucrat, failed in his attempt at the country's first Japanese-led hostile takeover, in 2000.
The Argument
Abe's push for change shows that the drive to evolve Japan's corporate culture is coming from the highest levels of government. Opinions are split on how effective it will be. Top-down tactics can tempt companies to take a box-ticking approach, so that they meet the guidelines but don't alter their underlying mores. A survey the $1.3 trillion Government Pension Investment Fund published in April showed that more firms complained about investor questions on capital efficiency than welcomed them. Many companies are still protected by poison pills, legal instruments that can scupper hostile takeovers. Keidanren, Japan's influential business lobby, resisted the requirement for more outside directors, arguing that each company should be free to determine its own structure. Its opposition to the new code was defused by an opt-out allowing firms to explain if they can't comply. That's expected to get more difficult the longer the guidelines are in place. A stock index was created to show off companies that embrace the new approach and shame those that don't. Accounting scandals at Olympus and Toshiba, along with another bailout of television maker Sharp by its lenders this year, demonstrate how some of Japan's biggest companies still seem to work by their own set of rules.
The Reference Shelf
Shifting views of the country's corporate culture were explored in Richard Katz's 1998 book "Japan, The System That Soured: The Rise and Fall of the Japanese Economic Miracle."
The International Monetary Fund studied how much cash could be released from Japan's companies in an August 2014 report.
Guides to Japan's corporate governance code from Bloomberg Intelligence, Institutional Shareholder Services and Jones Day.
First published July 31, 2015
To contact the writers of this QuickTake:
Dave McCombs in Tokyo at dmccombs@bloomberg.net
Tom Redmond in Tokyo at tredmond3@bloomberg.net
To contact the editors responsible for this QuickTake:
Grant Clark at gclark@bloomberg.net
Leah Harrison at lharrison@bloomberg.net