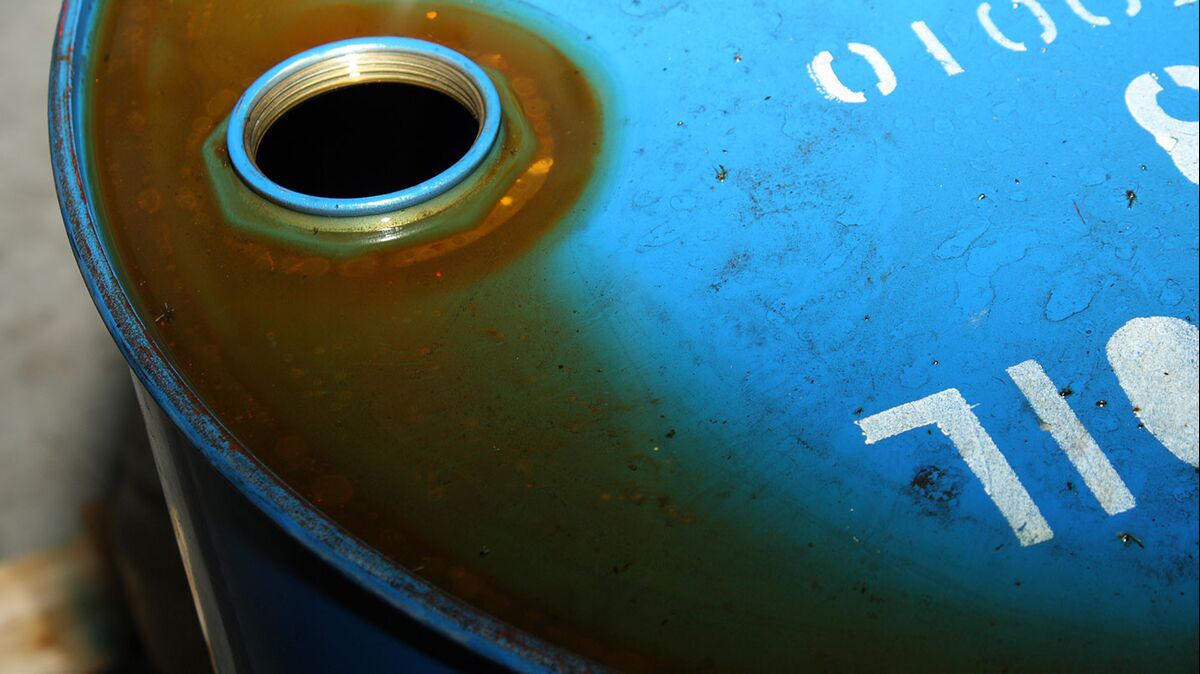 Iran's Oil
By
|
Updated Dec 7, 2016 3:24 PM UTC
Iran has long been wary of outside influence, especially when it comes to exploiting its natural resources. But now, the government is offering international oil companies their biggest role since 1979, when the newly-founded Islamic Republic nationalized the country's reserves. In theory, it's an attractive proposition for both sides. Iran needs oil revenue to revive its economy, the third-largest in the Middle East, which was set back by years of sanctions. Foreign companies are tempted by the potential profits that could be made even without a rebound in the price of oil. But there are plenty of risks to investing in Iran. One is that the U.S. could impose new sanctions on the country under Donald Trump, the U.S. president-elect, who opposes the 2015 deal that allowed Iran to reintegrate into the world economy.
The Situation
Iran's oil output has almost returned to its pre-sanction level, following the lifting of most measures in January after Iran reined in its nuclear program under its agreement with world powers. In a November deal among members of the Organization of Petroleum Exporting Countries to cut output, Iran was granted an exemption allowing it to raise production further. Expanding development of its oil fields will require outside technology, management expertise and capital, so the government has called on foreign companies to invest $100 billion in the oil industry. A new template for contracts has faced challenges by political factions in Iran that oppose giving too many concessions to foreign firms as well as President Hassan Rouhani's efforts to open the economy in general. Iran's cabinet approved an amended version of the model contract in August. Details, such as how investors will be regulated and how disputes will be resolved, were not made public. In November, France's Total reached a non-binding agreement to develop a natural gas field in Iran, and the next month Royal Dutch Shell signed a deal to assess three of the country's largest oil and gas fields. 
The Background
From the first concession given to a British speculator in 1901 until the 1979 Islamic Revolution, Iran had almost no control over its most precious natural resource. For several decades the British government, through its majority stake in the Anglo-Persian Oil Company, effectively owned Iran's oil and received the lion's share of the profits. After years of mounting discontent, Iran's parliament nationalized the country's oil fields in 1951. The politician who spearheaded the takeover, Prime Minister Mohammad Mossadegh, was deposed in a coup backed by British and U.S. intelligence services two years later, and the power of the Western-backed Shah was restored. When Islamic revolutionaries overthrew the Shah in 1979, one of their first acts was to renationalize Iran's oil. For two decades no foreign oil companies operated in Iran. When they came back in the late 1990s they operated under short-term contracts that paid them a fixed fee to explore for oil and develop fields, with all the risks that entailed, but gave them no share in production profits. Most of those companies stopped operating in Iran by 2010, as political risks started to outweigh the benefits.
The Argument
Can Iran attract the top technology, hefty investments and long-term commitments it seeks? Big oil companies won't pass up Iran's fields lightly. The country's crude is cheap to extract, which is unusual in a fresh offering. Costs are less than half those in Mexico, for instance. And there's lots of oil in Iran: about 10 percent of the world's proven reserves. But the list of risks is long. Business regulations in Iran are complex. Investors will have to enter a joint venture with a local partner, making it harder to comply with international anti-corruption legislation and the remaining U.S. sanctions. The government hasn't clarified whether it will agree to settle disputes through tribunals such as the International Court of Arbitration. Longer-term contracts will offer more opportunity to exploit difficult fields but will also lock investors into an unpredictable environment. Elections in May 2017 could see Rouhani replaced with a more protectionist candidate. Trump has argued that the nuclear deal is unacceptably favorable to Iran. Under his presidency, the U.S. could impose new sanctions on Iran or tighten existing ones.
The Reference Shelf
First published Aug. 3, 2016
To contact the writer of this QuickTake:
Sam Wilkin in Dubai at swilkin1@bloomberg.net
To contact the editor responsible for this QuickTake:
Lisa Beyer at lbeyer3@bloomberg.net