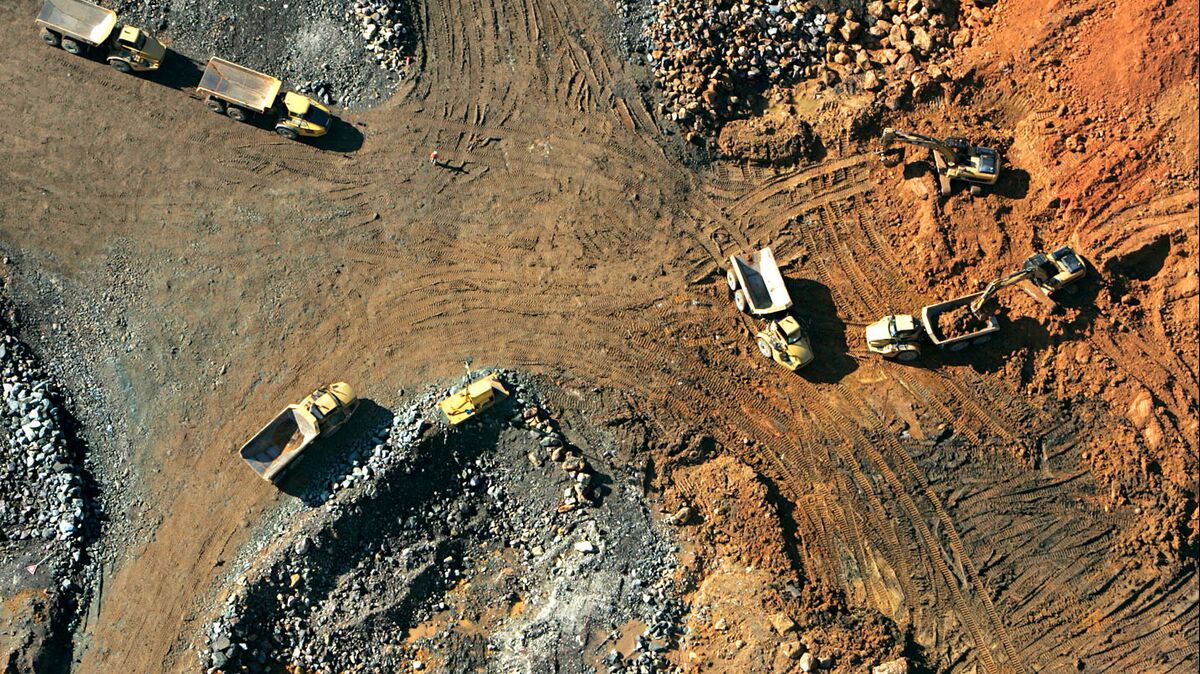 Indonesia's Nationalism
By
|
Updated March 28, 2017 3:15 AM UTC
Indonesia has been plundered since the Dutch collected nutmeg and cloves from the archipelago they called the East Indies 400 years ago. With treasures strung across 17,000 islands, it's home to the world's largest gold mine and exports the most power-station coal, palm oil and tin. Indonesia's identity was forged by a half-century of sometimes savage dictatorship that sold its riches overseas. Now the country wants to keep more of its wealth at home. The pull of protectionism has characterized the presidency of Joko Widodo, who came to power in 2014 as the country's second freely elected leader. A rising tide of economic nationalism is threatening to undo the formula that for many years brought much-needed investment to the world's fourth-most-populous nation and its 250 million people.
The Situation
Widodo, better known as Jokowi, represents a new generation of Indonesian politicians: a self-made furniture seller and can-do bureaucrat focused on cutting graft and red tape. While he ran on a platform of concern for common people, his first two years have been marked by a slowing economy and increasingly protectionist policies. These include trade restrictions, import tariffs and tighter visa requirements for foreign workers. Jokowi is continuing his predecessor's plans to renegotiate contracts with foreign mining companies and restrict overseas investment in the nation's banks. In 2014, Indonesia banned the export of metal ores to encourage the construction of smelters, arguing that too much wealth was shifting to refineries overseas. The move led to mine closings and a global surge in nickel prices. Newmont Mining and BHP Billiton both pulled out of Indonesia in 2016 by selling their mining assets to local players. In January, the government required foreign companies to secure special licenses to ship copper concentrates and divest majority stakes in their local units. Freeport-McMoRan protested the new terms, stopped most production at the world's second-last copper mine and threatened to start arbitration. Indonesia also cut commercial ties with JPMorgan Chase after the U.S. bank issued unfavorable stock research. It then ordered primary dealers of government bonds to uphold the nation's interest, spooking some foreign investors. 


The Background
The island chain, so vast it would stretch from New York to Alaska, was the seat of Buddhist and Hindu empires a thousand years ago, before turning to Islam through Arab trade. After more than 300 years as a Dutch colony, Indonesia won independence at the end of World War II. The first president, Sukarno, was known for fiery anti-Western rhetoric; he was overthrown by army general Suharto after a 1965 coup. Suharto's reign gave the country stability and stronger economic growth. It also enriched his friends and family until 1998, when the Asian financial crisis sent student protesters onto the streets. A nascent democracy emerged, though the nation's history of feudal, colonial and military rule meant wealth was concentrated among oligarchs and the political elite; about 36 percent of people earn less than $3.10 a day. Indonesia ranks low in surveys on corruption and the ease of doing business. A lack of roads and ports means it's cheaper to ship goods to China than across the archipelago. Mining accounts for about 12 percent of the economy and more than half of exports come from commodities such as coal, gas and palm oil. Global consumer companies are lured by Indonesia's young population (with half under 30) and by a middle class expected to double to 141 million by 2020.
The Argument
Indonesia's leaders want to wean the country off of commodities and push investment in value-added manufacturing and services to emulate the success of countries like South Korea and create a more even distribution of wealth. With a population hungry for jobs, politicians have painted the issue in nationalist terms to serve their own interests. After all, countries from Australia to Zimbabwe are pursuing similar drives to earn more from their resources. Critics including the World Bank say such policies often backfire, and that driving away investors could cost Indonesia more than $6.5 billion in lost taxes and royalties over three years. Instead, they argue that Indonesia needs to focus on overhauling education and infrastructure to lift the country's productivity and help boost its economy.
The Reference Shelf
First published July 2, 2014
To contact the writers of this QuickTake:
Neil Chatterjee in London at nchatterjee1@bloomberg.net
Thomas Kutty Abraham in Lower Parel, Mumbai at tabraham4@bloomberg.net
To contact the editor responsible for this QuickTake:
Grant Clark at gclark@bloomberg.net