On the roads, the autonomous age is moving from the future into the present. Cars that can drive themselves have already logged millions of miles, but with a driver poised to take over if needed. Waymo, a branch of Alphabet, the parent company of Google, is offering commuters in Phoenix the ability to hail a Chrysler minivan without anyone behind the wheel. Audi expects to begin selling a version of its A8 sedan that can take over completely in traffic jams and similar situations. And next year, General Motors Co. has promised to put robot taxis into service. Decades in the making, the driverless dream holds the promise of drastically reducing deaths on the highway. But it could be a bumpy ride between here and there, with no end of technical, legal and regulatory questions to answer.
The Situation
In a tragic reminder of the uncertainties ahead, a female pedestrian was fatally struck March 18 by an autonomous vehicle being tested by Uber Technologies Inc. in Tempe, Arizona. Uber said it was pausing tests of its self-driving vehicles on public roads. The tragedy happened before the federal government has even come up with rules for the road for self-driving cars. The U.S. Congress took a step toward setting them in September when the House approved a measure that would allow thousands of automated vehicles to hit the road while federal regulators develop safety standards. The Senate, however, is focusing on a bill to let federal regulators preempt state rules, putting one system in place for the country. The U.S. in 2016 proposed spending $4 billion over 10 years on research and infrastructure to promote driverless cars, but President Donald Trump has not made it clear if he supports that initiative from the Obama administration. Many more billions are being spent not only by car companies but by a range of technology companies on developing autonomous vehicles that use sensors, cameras and high-speed computing power to read and react to traffic, pedestrians, stoplights and infrastructure. Luxury lines have taken the lead in adding features like hands-free highway driving or self-parking cars. Now Waymo has upped the ante by buying thousands of additional Chrysler minivans to convert to fully self-driving cars, including those in Phoenix. Fiat Chrysler has also joined with BMW and Intel to develop a platform for self-driving vehicles. GM invested $1 billion in self-driving startup Cruise Automation and is preparing to produce self-driving Chevy Bolt electric cars. Ford promises to put 100,000 driverless delivery vehicles and robot taxis on the road by 2021.
The Background
The dream of a self-driving car first appeared in the pages of science fiction and then in the General Motors Futurama display at the 1939 New York World's Fair. Computing power didn't catch up with our imaginations until the 1980s, when Carnegie Mellon University came up with a robot Chevy van and Bundeswehr University Munich developed an autonomous Mercedes van. Consumers got their first taste of autopilot in the 1990s when Toyota, Mitsubishi and Mercedes began offering adaptive cruise control, which uses radar to automatically adjust vehicle speed to keep a set distance from cars ahead. As the cost and size of the sensors and chips have plunged, autonomous features have proliferated and can now be found in everyday Hondas and Fords. Google accelerated the pace of development by logging more than 2 million miles testing its driverless cars on Silicon Valley roads. In initial road tests, driverless cars actually have had an accident rate twice as high as human-driven models — though researchers say it's the humans in other cars who are generally to blame.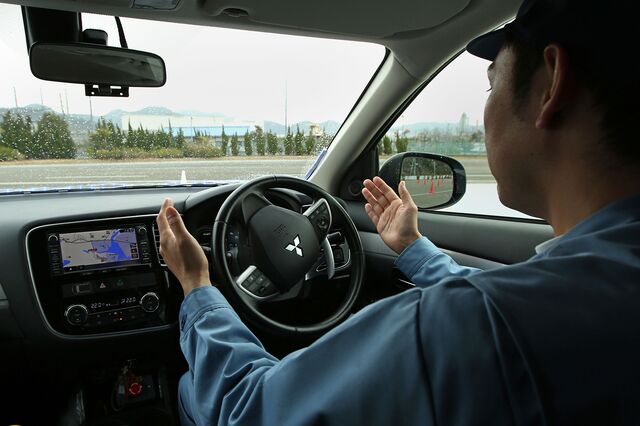 The Argument
Along with the regulatory challenge of promoting autonomous cars while keeping them safe, there's the ethical dilemma of turning over decision-making power to a robot in a life-or-death situation. The question of liability also remains unanswered. When a car on auto-pilot causes an accident, who is at fault? Automakers also have yet to design a connected car that cannot be hacked, raising security concerns and dystopian scenarios of robot cars run amok. Yet to U.S. regulators and others, driverless cars could save thousands of lives, since driver error is blamed in 94 percent of crashes. The benefit could be even higher in developing nations, where accident rates are high, and the cars could be a boon for the disabled and the elderly. The millions of truck drivers and others who could be put out of work by robot cars might not like the change as much. The revolution will arrive slowly, however: The first robot rides will operate at low speeds, moving cautiously enough even in dense traffic that urban planners may add specifically defined pickup areas and slow lanes for automated vehicles. There will also probably be human minders, either on board or monitoring remotely, poised to take control if artificial intelligence needs to be replaced with the biological variety. 
The Reference Shelf
First published June 24, 2015
To contact the editor responsible for this QuickTake:
John O'Neil at joneil18@bloomberg.net
Quotes from this Article
Before it's here, it's on the Bloomberg Terminal.
LEARN MORE