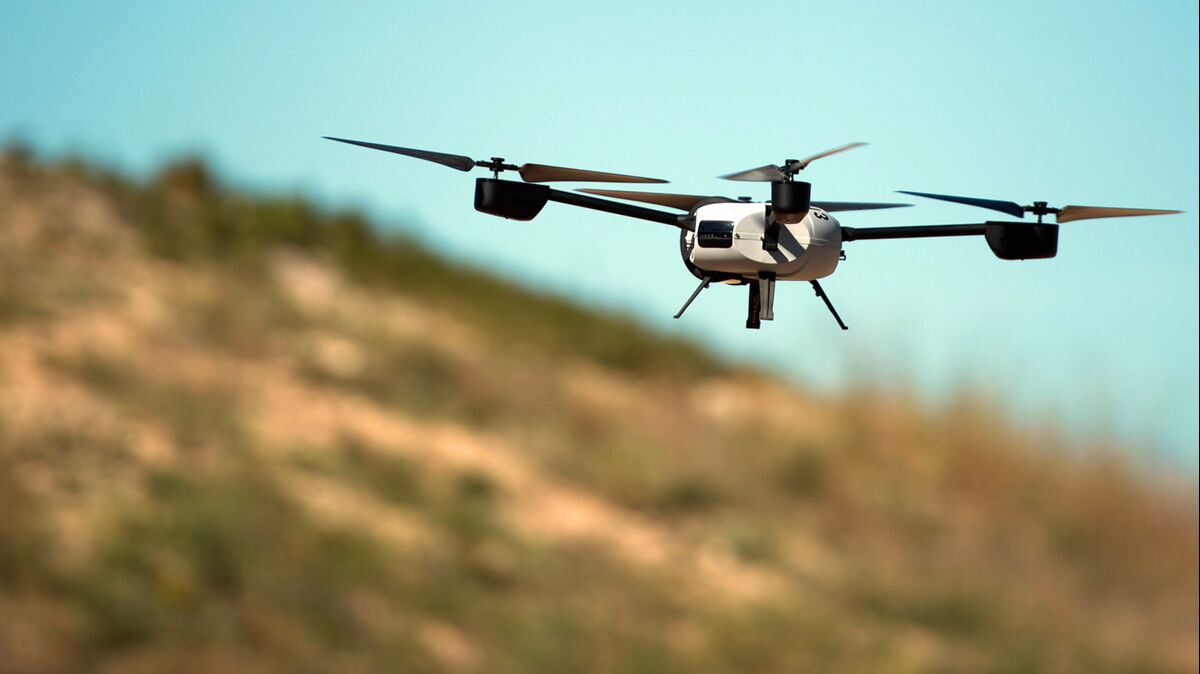 Domesticating Drones
By
|
Updated May 19, 2017 6:58 PM UTC
The flying robots known as drones patrol the skies above Pakistan, Afghanistan and Yemen, blasting missiles at terrorists like the Taliban leader Hakimullah Mehsud. They kill civilians too — how many is unclear — provoking an international debate pitting their success at hunting U.S. enemies against the popular and diplomatic fury they incite. Their success has fueled a more peaceful debate at home, over plans to let unmanned aircraft take flight for peaceful commercial purposes, including spotting forest fires, monitoring criminal activity, protecting the U.S. from missiles, inspecting remote pipelines and perhaps one day delivering pizza. Such uses are a ways off, however, as regulators grind away at rules allowing the safe entry of drones into airways that accommodate 70,000 manned aircraft flights a day. In the meantime, the use of small drones has exploded, creating a danger to pilots, privacy and security.  If the meth-carrying drone that crashed in Tijuana didn't make the point, the drones discovered on the White House lawn and the roof of the Japanese prime minister's office certainly did.
The Situation
In May, the U.S. Federal Aviation Administration suffered a setback in its efforts to ensure that drones and traditional aircraft coexist safely, when a federal appeals court barred it from requiring hobbyists to register their drones. About 745,000 hobbyists had signed up since the FAA regulation was enacted in 2015. The agency estimates that 2.3 million drones will be sold this year for recreational use, plus 2.5 million for commercial operations. In 2016, the agency issued new regulations on commercial drone use that were far less restrictive than its earlier rules and said it would begin licensing commercial drone pilots. The new regulations generally permit only low-level flights that remain within sight of an operator or nearby assistant and don't go over people. But drone operators will be able to petition the agency to fly beyond the horizon, at night and over people if they can show such flights are safe. Before the new U.S. rules, impatient companies had pointed to France as a country taking a more aggressive approach to commercial use, registering more than 1,200 operators. A number of companies are working on automated flight aids that could make autonomous drones a reality, although so far the FAA is requiring human control. Meanwhile, the Pentagon reported that Islamic State had begun adapting small commercial drones for spying or delivering improvised explosive devices, posing a growing threat to U.S. and Iraqi forces. 
The Background
Domestic drones can be traced back to the 1917 Kettering Aerial Torpedo, known as the "Bug," which was meant to fly in a straight line until a timer cut the engine, dropping the plane and its bomb wherever it happened to be. Germany's V-1 rocket worked much the same way, with better navigation. Recent advances in technology, communications and global positioning have given them far greater capabilities. Military drones can linger over terrorist dens in Afghanistan for hours at a time and launch missiles — all while under the command of a "pilot" halfway around the world. It's one thing to fly a drone in the empty skies of a remote war zone and quite another in the airways over the U.S., with its dense mix of private planes, helicopters and airliners. While the U.S. has the most drone production, other countries have moved faster to approve their use for commercial purposes, according to the Association for Unmanned Vehicle Systems International: Australia, France, Sweden and Japan have allowed at least some drone flights for hire. In most places, hobbyists flying small drones are expected to observe safety rules that include staying below a maximum height (90 meters in Canada) and staying away from airports. The FAA permits hobbyists who fly purely for recreation to use unmanned aircraft provided they follow recommended limits by groups such as the Academy of Model Aeronautics, which says they should be flown only in designated areas below 400 feet.
The Argument
Supporters say that the benefits of civilian drones will ensure their adoption. Yet the use of drones to target terrorists and monitor traffic at the Mexican-U.S. border has also spurred fears that they will be used to spy on American citizens: The American Civil Liberties Union and the Electronic Frontier Foundation say the growing use of the technology has the potential to violate privacy rights. A lawsuit by the EFF revealed that the U.S. Customs and Border Protection had loaned Predator drones to other federal departments  for more than 500 flights over domestic soil in a three-year period. Eight states have enacted laws regulating the use of drones within their borders. Still unresolved are highly technical questions concerning  the reliability of robotic devices and those who control them, and how to avoid midair collisions. The University of North Dakota, NASA and nonprofit research group Mitre Corp. are testing drone computer systems that detect and avoid other aircraft. One big problem: Thousands of smaller planes don't carry the radio transponders that would make them "visible" to more intelligent drones.
The Reference Shelf
The rules released in June 2016 by the FAA . An earlier "road map" to its plans to develop drone rules.
A report prepared for the U.S. Air Force has projections on the rise in drone use, as does this study by the Teal consulting group.
U.S. Congressional Research Service 2012 report on domestic drone use.
Government Accountability Office 2012 testimony and 2008 report on integrating drones into domestic airspace.
Defense Authorization Act and FAA Reauthorization Act containing requirements for integrating drones into the domestic airspace.
The New America Foundation's analysis of drone strikes and civilian casualties in Pakistan and Yemen.
First published Nov. 7, 2013
To contact the writer of this QuickTake:
Alan Levin in Washington at alevin24@bloomberg.net
To contact the editor responsible for this QuickTake:
John O'Neil at joneil18@bloomberg.net