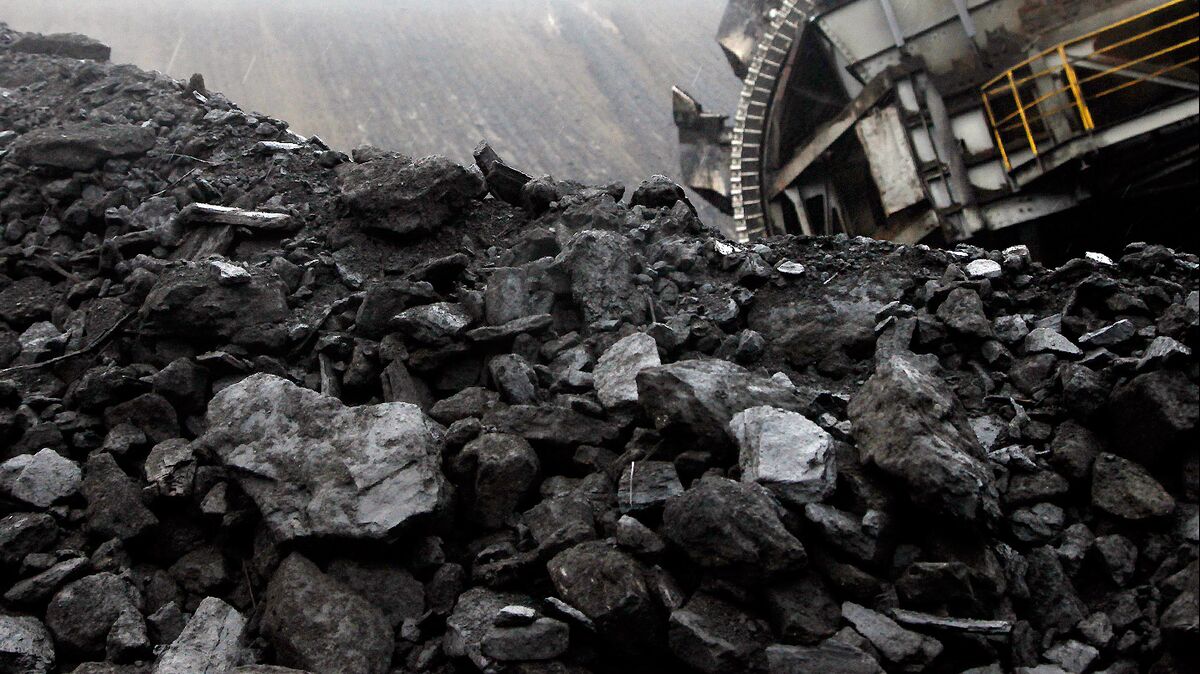 Coal Power
By
|
Updated March 29, 2017 6:20 PM UTC
Coal is the world's biggest source of carbon emissions and a major contributor to global warming. It's also cheap and abundant. The power and warmth it generates have helped lift millions out of poverty in China, India and other emerging nations. Coal is more accessible than other energy sources, easier to transport and simpler to store. There's more to its appeal than economics; worried eastern Europeans see their plentiful domestic supplies as an alternative to Russian oil and gas. Efforts to curb coal use have proliferated, and for the first time since the 1990s, the growth in global consumption stalled in 2014 before falling in 2015, by 2.6 percent. Nevertheless, coal generates about 40 percent of the world's heat and power.
The Situation
U.S. President Donald Trump aims to brighten coal's future. He has promised to revive the U.S. coal industry by lifting restrictions on it. In February, he signed legislation repealing a regulation meant to protect streams from the effects of coal mining. The next month, he ordered a reevaluation of the Clean Power Act, which was designed to cut carbon dioxide emissions from electricity generation. Under the previous president, Barack Obama, the U.S. used environmental rules to encourage the closing or costly upgrade of coal plants because burning the fuel emits almost twice as much carbon dioxide as natural gas and 28 percent more pollutants than heating oil. Coal use in the U.S. fell sharply — 15 percent — in 2015, pushing the U.S. from the second to the third biggest consumer of the fuel, after India and China. That drop, and China's 3 percent reduction, accounted for much of the global decline. India's use grew 3 percent. Coal ranks second to oil among the world's energy sources. There's enough to last for 132 years at 2012 production levels. India, China and Japan are the largest importers; Australia, Indonesia, Russia and Colombia are the biggest exporters. Germany's experience illustrates the challenge of quitting coal. In 2011, it began to burn more after shutting eight of its nuclear power stations following the Fukushima disaster in Japan. It started two new coal-fired plants in 2015. 
The Background
Coal has always been controversial. In 1306, King Edward I banned its use in London because of heavy smoke from its fires. Centuries later, coal powered the industrial revolution and shrouded London in fogs that were common until the mid-20th century. (The word "smog" was coined by a Londoner in 1905.) In the U.S., coal was first found near Richmond, Virginia, in 1791. Baltimore became the first American city to use it for street lights, starting in 1816. The fuel powered the country's railroad system and its westward expansion. By the early 20th century, coal made the United Mine Workers the largest union in the U.S. Its battles with mining companies were among the nation's bloodiest.
The Argument
There's no serious dispute among scientists about coal's contribution to climate change, although Trump has questioned the whole phenomenon. To what extent the president can deliver on his vow to revive the U.S. coal industry is an open question. While environmental regulations have helped force the retirement of tens of thousands of megawatts of coal-fired power generation in recent years, so has competition from cheap natural gas. The U.S. Energy Information Administration projects that removing the Clean Power Plan would halt but not reverse coal's decline as a source of electricity in the U.S. during the next two decades. In that scenario, however, coal-fired electricity use in the U.S. by 2040 would be about 150 percent of what it would be with the plan in effect. Trump promotes nascent "clean coal" innovations; the industry claims that these technologies could remove as much as 90 percent of the carbon associated with burning. Two problems:  "clean coal" is unproven and expensive. So there's plenty of opposition from those who argue that coal is best left in the ground. A movement to divest from coal-related enterprises is gaining ground. If coal use plummets, it's not clear what would replace it, or at what cost.
The Reference Shelf
First published May 13, 2014
To contact the writer of this QuickTake:
Mario Parker in Chicago at mparker22@bloomberg.net
To contact the editor responsible for this QuickTake:
Lisa Beyer at lbeyer3@bloomberg.net