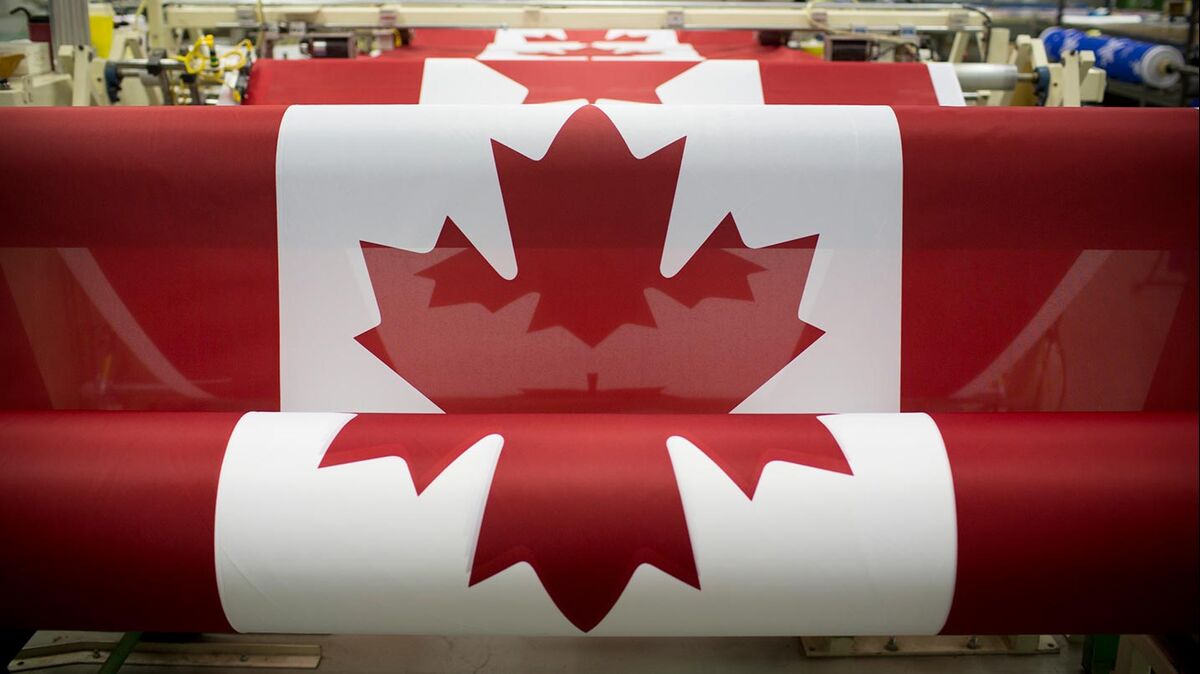 Canada
On a Roll. But to Where?
By
|
Updated June 30, 2017 4:45 PM UTC
The Canadian economy is booming in a way that would put the rest of the Group of Seven to shame, if Canadians were into that kind of thing. Two years after slumping energy prices brought near-stagnation and hand-wringing about Canada's long-term prospects, growth hit an annualized rate of almost 4 percent in this year's first quarter, households are spending and even the oil and gas sector is showing new signs of life. The photogenic young prime minister, Justin Trudeau, has attracted more global attention than any Canadian politician since his photogenic father, Pierre. Real-estate markets are running hot. You might say it's a country without a care in the world. Except that oil prices are slumping, fears of a housing correction abound, rising rates could hit consumer spending and President Donald Trump's administration is rattling its saber on trade. So, still no bragging.
The Situation
The strength of Canada's labor market, with employment growing at levels seldom seen since the 2008 recession, appears to have been an important factor in convincing Stephen Poloz, the governor of the Bank of Canada, to switch in a matter of months from talking about cutting interest rates to talking about raising them, even with oil prices below $50 a barrel and inflation falling further below its 2 percent target. Trudeau, who took office in October 2015, ending a decade of Conservative rule, made his first focus pushing through a stimulus package whose effects are still being felt. Trudeau is also moving toward setting a federal minimum price for carbon, angering some in the energy industry and its supporters. He's annoyed environmentalists by supporting construction of new pipelines to pave the way for increased oil-sands production. The prime minister has also worked to smooth relations with the U.S., Canada's largest trading partner, following Donald Trump's election as president after campaigning on an "America First" platform. When Trudeau visited the president in February, Trump said the Canadian side of the North American Free Trade Agreement needs only a "tweak" compared to tougher moves for Mexico, which is also a member. In April, Trudeau's government unveiled its framework for legalizing recreational marijuana use in 2018. 
The Background
From its beginnings, Canada has benefited from a trove of natural resources; its economic self-image is often summed up by the Biblical phrase "hewers of wood and drawers of water." But in recent decades drilling has been more important. Canada's oil sands represent the third-largest oil reserves in the world, and the country has become a key producer of gold, copper, potash and uranium. The surge in oil revenue coincided with the rise of the Conservative Party, which has its base in mineral-rich Alberta. Between Stephen Harper, who won three elections before losing to Trudeau, and Brian Mulroney, Conservative prime ministers had governed for most of the last generation. Harper had often spoken of making Canada an "energy superpower" with output from the tar sands projected to rise by 50 percent over the next decade. But economic power may be shifting back to the eastern provinces of Ontario and Quebec as crude prices stay low and manufacturing rebounds with the weak currency. Car exports topped oil in July for the first time in eight years.
The Argument
Beyond the current rebound, Canadians are asking a broader question in connection with the country's 150th anniversary celebration on July 1: If oil can no longer be counted on to boom, where will growth come from? Trudeau has talked up Canada's potential as a high-tech hub. While its nascent technology industry shows promise, it's unlikely to replace all the jobs lost from the oil patch, at least anytime soon. The Canadian dollar has had a middling performance despite the strong economic numbers. The big worry: that Canada has moved from a reliance on oil to a reliance on real estate. Economists continue to express alarm over record household debt levels, driven by a soaring real-estate market that has so far resisted government efforts to cool it down. Across the political spectrum, Canadians remain attached to the European-style social benefits they have come to cherish — from free health care and education to subsidized daycare. Still unanswered is how they pay for them in the long run. That explains to some extent why, even with the economy suddenly roaring, caution prevails. 
The Reference Shelf
First published Sept. 28, 2015
To contact the editor responsible for this QuickTake:
John O'Neil at joneil18@bloomberg.net