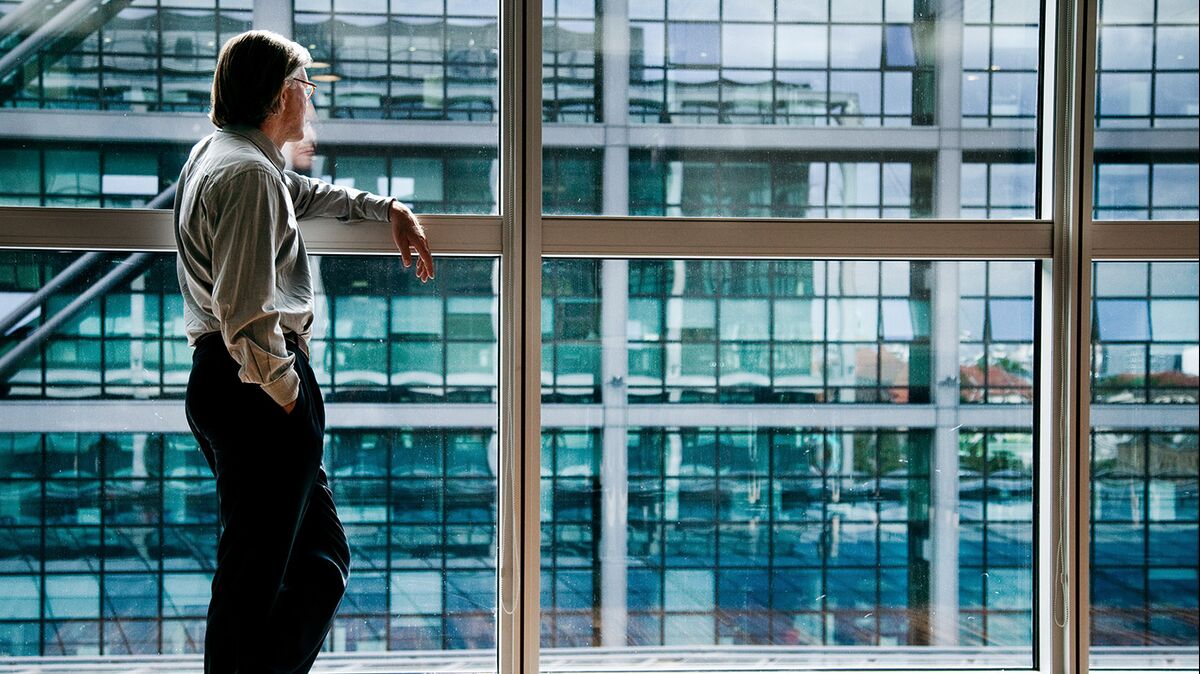 America's Retirement Gap
By
|
Updated Feb 10, 2015 10:23 PM UTC
A generation since the shift from traditional pensions to mostly self-funded savings plans, fewer Americans than ever are setting aside what they need for a financially comfortable future.  Only 1 in 2 workers has access to a retirement plan through an employer and half of Americans aren't saving anything for their old age. With about 10,000 baby boomers in the U.S. now turning 65 each day, concerns are mounting about how to fix a broken system. The worry is less about absolute poverty – Social Security has made that rare – than about the millions of middle-class Americans who will find that the savings they did on their own will mean greater insecurity and lower incomes than they had during their working life.
The Situation
In his 2014 State of the Union address, President Barack Obama announced a plan to create "My Retirement Accounts," or MyRAs, for low-wage workers whose employers don't offer the tax-advantaged 401(k) plans that have become the main savings vehicle for most Americans. The idea was to let them direct part of their pay into accounts that invest in government bonds with guaranteed principal and no fees. The amounts set aside are likely to be small, and progress on the proposal was slow — in December 2014 the Treasury Department launched a pilot program. But the MyRA plan, which Treasury hopes to expand in late 2015, has two other attractions: It can use payroll deductions to help get workers into the habit of saving, and it didn't require congressional approval, unlike an earlier proposal to require employers to automatically enroll workers in Individual Retirement Accounts that was blocked over cost concerns. Other ideas are competing for support: A bipartisan Senate bill would encourage more small employers to offer 401(k)s, while some advocates for seniors want to increase Social Security benefits for low-income retirees. Other Democrats favor universal savings plans for newborns that would launch them into adulthood with the makings of a nest egg. Meanwhile, a wide range of companies are finding ways to shrink the contributions they make to 401(k)s.
The Background
In the half-century after the creation of Social Security in 1935,  old age in the U.S. was transformed from a time of poverty and anxiety into "the golden years,'' funded by government checks and generous corporate pensions. That began to change after 1978, when section 401(k) of the tax code was enacted into law.  The little-noticed provision was intended to give employees a break on taxes on deferred income.  Companies burdened with rising pension costs soon realized that 401(k) plans could be used to shift the responsibility of saving for retirement to employees. The benefit for workers was that traditional 401(k)s are funded with pre-tax money and, unlike pensions, move with them when they switched jobs. The number of 401(k) plans multiplied to more than 500,000 in 2011 from 17,000 in 1984, while pension plans declined by more than 60 percent to 43,800 in that period.  Employers aren't contributing enough to the plans and employees are saving too little – their median balance for households headed by people between 55 and 64 was $111,000 in 2013,  down from $120,000 in 2010. Some of the plans also have high fees, poor investment choices and conflicts of interest. And since the collapse of the housing market made it harder to tap home equity, the number of Americans using their 401(k) plans as piggy banks by making early withdrawals has jumped sharply, despite the stiff penalties for doing so.
The Argument
The MyRA proposal is seen as better than nothing for workers without access to other saving vehicles. Yet neither MyRAs or 401(k)s are enough to cover the gap.  Few people suggest a return to traditional pensions which, with their open-ended obligations, have become unfeasible for many private as well as public-sector employers.  Solving the retirement savings crisis is a long-term challenge that will depend on getting both workers and employers to set more aside, and on steering more of the tax benefits of the savings plans from upper-income Americans to those who earn less. Countries around the world offer a range of other possible solutions, from Australia's mandate that employers contribute 9 percent of a worker's income to a superannuation fund to China's plans to raise the retirement age for the first time in more than half a century.
The Reference Shelf
First published Feb. 18, 2014
To contact the writer of this QuickTake:
Carol Hymowitz in New York at chymowitz1@bloomberg.net
To contact the editor responsible for this QuickTake:
John O'Neil at joneil18@bloomberg.net