Opinion
Adam Minter
Broken promises and decades of discrimination have destroyed trust, but new legislation is offering another chance for the US to address agriculture's legacy of racism.
Jonathan Bernstein
The state is too homogeneous and too disorganized to have the first slot on the calendar. But the impact of early contests is overrated.
Andreas Kluth
As people rise up for their dignity from China to Iran, they have given us the most powerful symbols of revolution ever.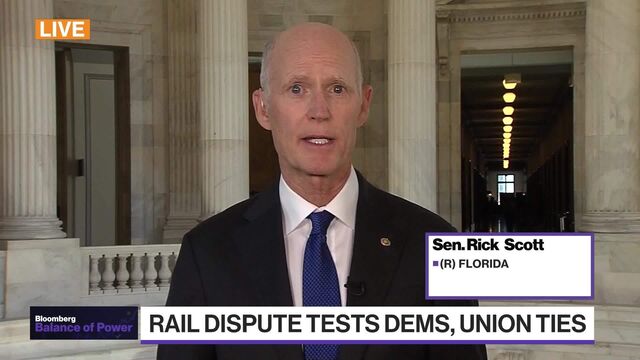 Sen. Rick Scott on Railway Dispute
Sen. Rick Scott (R-Florida), discusses rail dispute and lame-duck agenda. He speaks with David Westin on Bloomberg's "Balance of Power." (Source: Bloomberg)