Opinion
Matthew Brooker
Discontent with Xi Jinping could coalesce amid mourning but the late president is an improbable hero of democracy.
Liam Denning
The GOP's opposition to meaningful climate policy is increasingly at odds with corporate pragmatism.
Clara Ferreira Marques
The passing of the former president will summon the ghosts of 1989. That doesn't mean Beijing has to echo the mistakes of three decades ago.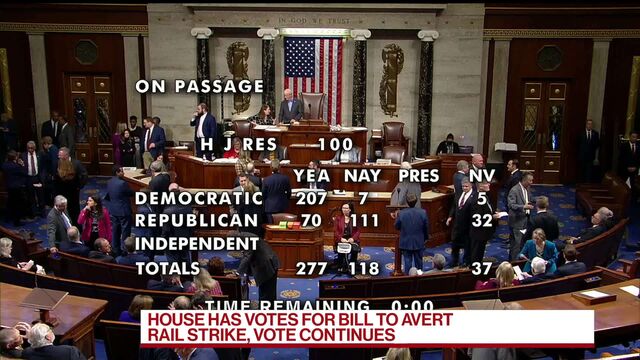 House Passes Bill to Force Contract on Rail Workers
The House passed legislation aimed at averting a crippling nationwide US freight rail strike, sending it to the Senate, which could take action as soon as this week. The bill, passed Wednesday on a 290-137 bipartisan vote, would impose a labor agreement hammered out by rail companies, labor leaders and the Biden administration months ago but rejected by workers in four of 12 unions. Annmarie Hordern reports. (Source: Bloomberg)