Opinion
Shuli Ren
After four years, efforts to curb excessive borrowing have had some success, but work still needs to be done.
Clara Ferreira Marques
China must refine strict pandemic curbs, but infection rates are growing along with angry protests. It won't be the last test of Beijing's ability to adjust.
Julianna Goldman
Democrats are working to put referendum questions about reproductive rights before voters in several states.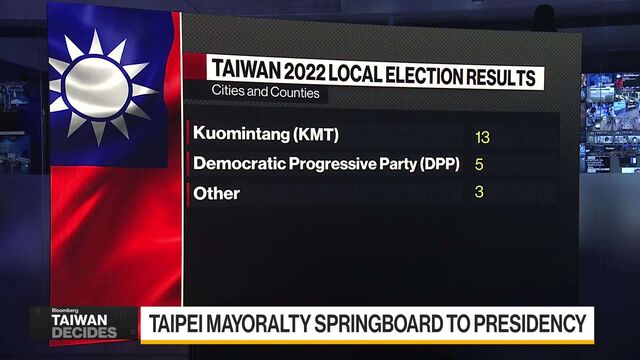 Polls Set Stage for Taiwan's Presidential Race in 2024
Taiwan is set for a more contentious presidential race, focused on rising tensions with Beijing, after local elections handed historic losses to the party of President Tsai Ing-wen. Stephen Engle reports on Bloomberg Television. (Source: Bloomberg)