Opinion
Thomas Black
Communities have neglected this infrastructure for decades with devastating consequences for some of the most vulnerable populations.
Leonid Bershidsky
The "partial mobilization" of reservists may have sowed unrest, but by deepening the engagement of ordinary Russians, it will sharpen the conflict for both Russia and Ukraine.
David A. Hopkins
Republican and Democratic women are running for office in increasing numbers, and 2024 could be the biggest year yet.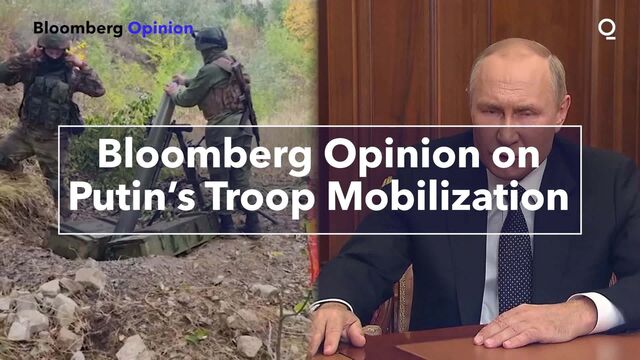 Bloomberg Opinion on Putin's Troop Mobilization
"To put it bluntly, Russia at this point is losing the battle." How will Russian President Vladimir Putin's move to call up 300,000 reservists affect the war in Ukraine? Opinion's Bobby Ghosh shares his take (Source: Bloomberg)