Opinion
Robert A. George
Republicans wanted to invoke memories of their groundbreaking "Contract with America" but wound up emphasizing how far they've drifted from a willingness to lay out a bold new direction.
James Stavridis
The Russian leader is pushing pan-Slavic unity to keep two Balkan states out of the EU and NATO.
Therese Raphael
The Conservative Party has always been the party of homeowners. They have reason to be less loyal these days.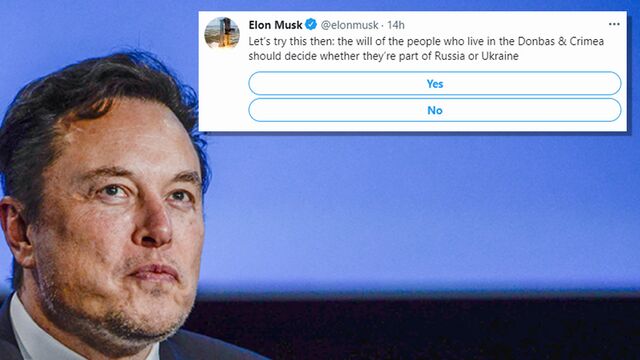 Musk Tweets His 'Peace' Plan for Ukraine
Tesla CEO Elon Musk urged Ukraine to seek a negotiated solution to the invasion by Russia and to cede Crimea for good. Posting on Twitter, Musk also launched a poll asking citizens of areas recently annexed by the Kremlin -- plus Crimea, which Moscow took in 2014 -- to decide if they want to live in Russia or Ukraine. Craig Trudell reports on Bloomberg Television. (Source: Bloomberg)