Opinion
Adam Minter
Depleting the Pacific serves nobody's interest, but Beijing won't join a badly needed ocean management system if it feels like great-power competition.
Daniel Moss
The pandemic has challenged federal authority in unprecedented ways. A national referee is being elected as much as a prime minister.
Jonathan Bernstein
Candidates endorsed by the former president have tended to win about a third of the ballots in key Republican primaries this year. Big-time kingmakers have more clout than that.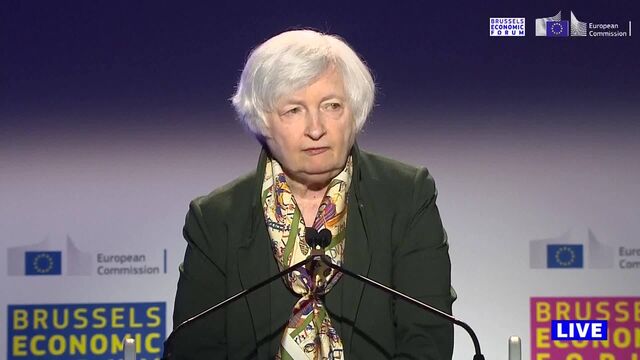 Yellen Calls for Aid to Ukraine for Rebuilding
US Treasury Secretary Janet Yellen calls for large-scale economic assistance to Ukraine in a speech in Brussels Tuesday. (Source: Bloomberg)