Opinion
Andreea Papuc
This should be a rallying cry for companies to overhaul structures that keep men in lucrative positions and leave women to navigate a treacherous career path.
Faye Flam
Political meddling helped destroy the CDC's credibility when Americans needed the agency the most.
Justin Fox
The effort to repopulate downtown Manhattan has been a big success, but not for everyone.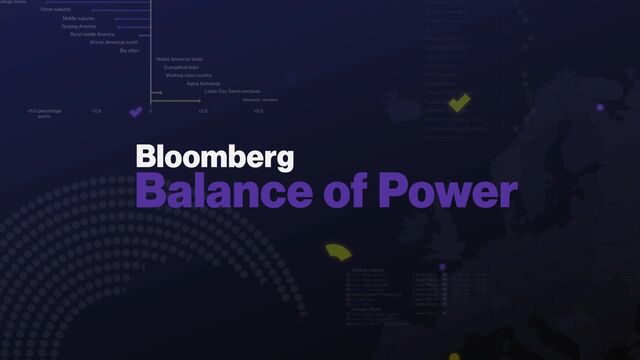 Balance of Power Full Show (03/29/2023)
On Bloomberg's "Balance of Power" on Wednesday March 29th 2023: House Oversight Committee Chair Rep. James Comer (R) Kentucky on the committees investigations, and Former Assistant Secretary of State for Political-Military Affairs and Retired Brigadier General Mark Kimmitt on the state of affairs between the US and China, and the efforts to repeal the AUMF for the Iraq War. (Source: Bloomberg)