Opinion
Justin Fox
A conversation with Matthew Desmond, Pulitzer Prize-winning author of Poverty, by America, on how the choices of affluent Americans keep the poor trapped in destitution.
Stephen L. Carter
If the VP is less like the president's minion, and more like the Senate's boss, then Harris has a lot more power than she's using.
Brooke Sample
The fate of Serbia's Slobodan Milosevic is one blueprint for finally ridding Russia of the warmongering dictator.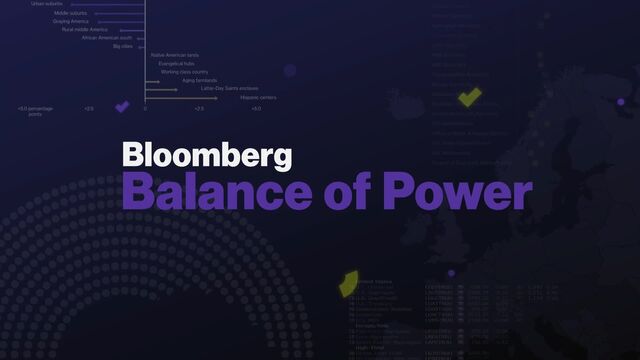 Balance of Power Full Show (03/24/2023)
"On Bloomberg's "Balance of Power" on Friday March 24th 2023: Sen. Roger Marshall (R) Kansas, Brad Sherman (D) California. (Source: Bloomberg)