Opinion
Leonid Bershidsky
The fall of Lyman has prompted a level of finger-pointing among Putin's military partners that threatens his hold on power.
Andreas Kluth
At a time of war and crisis, the idea of a European Political Community is vague but not risible.
Hal Brands
Russia and NATO haven't come into direct conflict, but only because so far both sides have wanted it that way.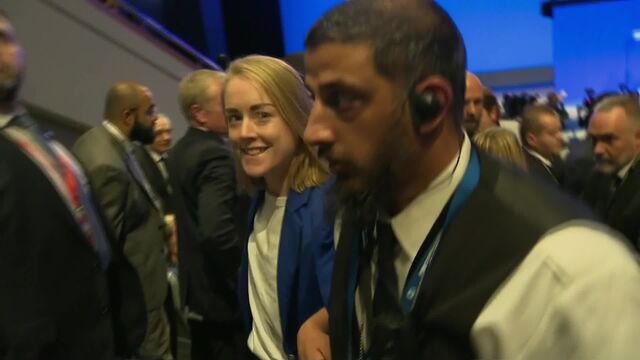 Truss Speech Interrupted by Greenpeace Protesters
UK Prime Minister Liz Truss is interrupted by Greenpeace Protesters during a speech to her Conservative Party members in Birmingham. (Source: Bloomberg)