Opinion
Adrian Wooldridge
For all its electoral successes since 2010, the UK Conservative Party has been rotting from within. It must be willing to make broader structural reforms.
Lionel Laurent
Ex-French President Francois Hollande rues the missteps that emboldened the Russian leader.
Bobby Ghosh
Instead of responding to OPEC+'s oil cut by undermining broader US strategic interests, the US should respond to the ever-prideful Crown Prince Mohamed bin Salman's snub with one of its own.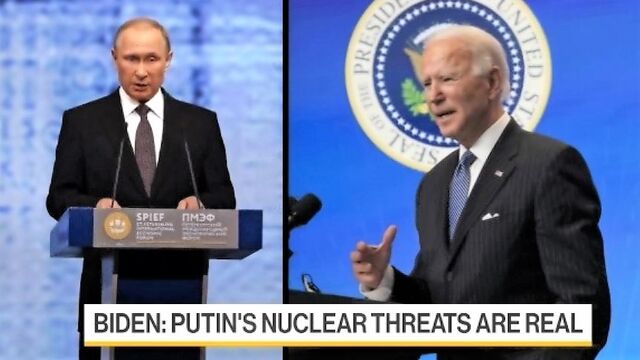 Biden Says US Worried Putin's Nuclear Threats Are Real
President Joe Biden said the US is worried that Russian President Vladimir Putin's threats to use nuclear weapons are real and could lead to "Armageddon." Rebecca Choong Wilkins reports on Bloomberg Television. (Source: Bloomberg)