Opinion
Javier Blas
Liz Truss's pledge to avoid energy rationing could lead to another U-turn.
Jonathan Bernstein
Just wait — patiently — for the actual election results.
Eduardo Porter
The top two candidates headed to a runoff have given voters no clues about how either will revive the country's economy, perhaps because they don't have any.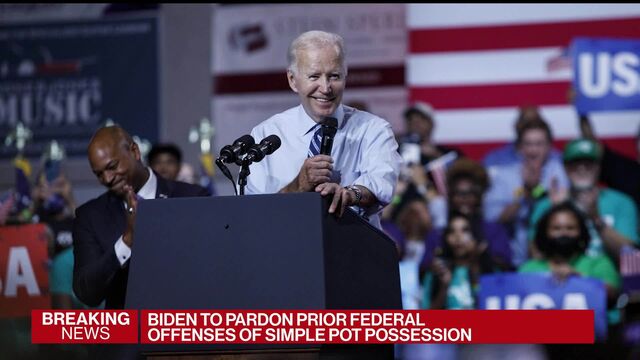 Biden Pardons Thousands for Simple Marijuana Possession
President Joe Biden took his first major steps toward decriminalizing marijuana, pardoning thousands of Americans convicted for possession of the drug and ordering a review of its legal status. Joe Mathieu reports on Bloomberg Television. (Source: Bloomberg)