Opinion
Ramesh Ponnuru
The stakes are high because the Democrats have both grand legislative ambitions and possession of the White House.
Therese Raphael
The Nobel Committee made a wise choice in reminding the world that you can't have peace without accountability.
Jonathan Bernstein
Both right-wing media and divided party leadership are to blame.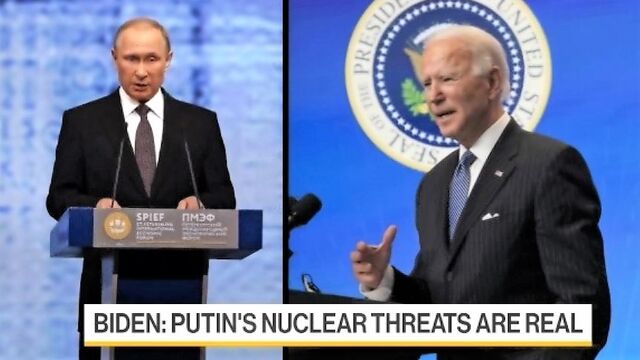 Biden Says US Worried Putin's Nuclear Threats Are Real
President Joe Biden said the US is worried that Russian President Vladimir Putin's threats to use nuclear weapons are real and could lead to "Armageddon." Rebecca Choong Wilkins reports on Bloomberg Television. (Source: Bloomberg)